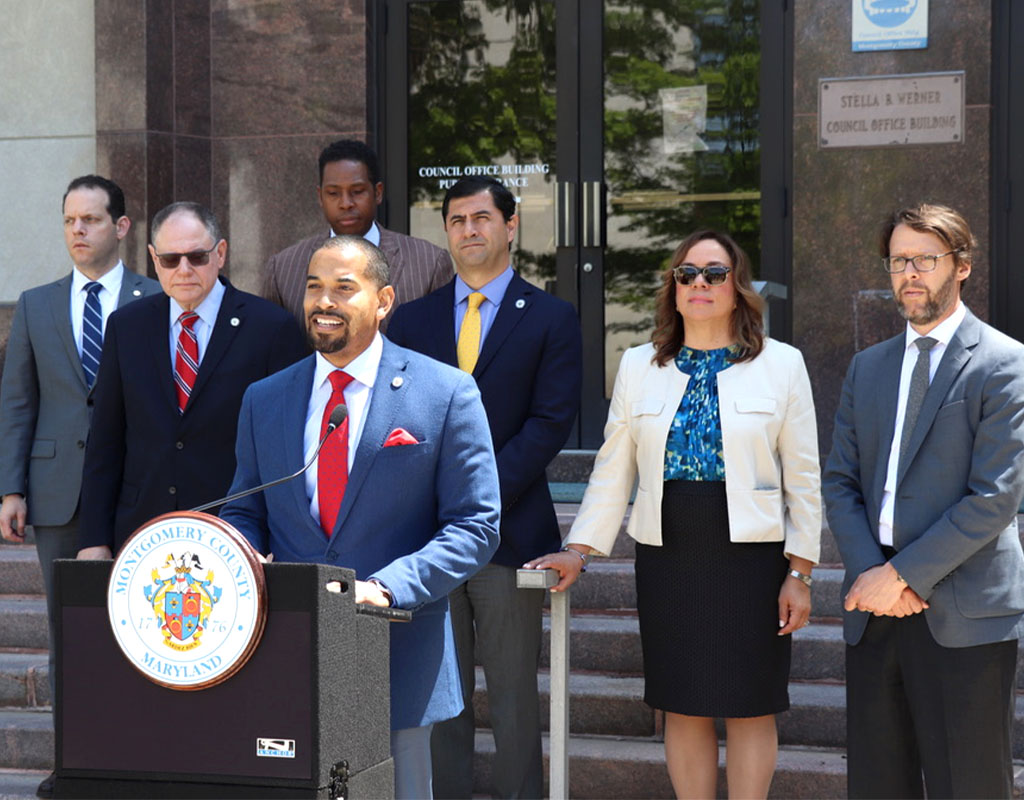 Police Respond to Council's Call for More Body Camera Footage
Montgomery County police released a statement May 16, in response to the county council's letter requesting more information about the May 9th incident involving an officer using a racial slur in Silver Spring.
All nine councilmembers signed a letter on May 15 calling for the police to release body camera footage from all officers involved in stopping a group of black men for "trespassing" at a McDonald's in Silver Spring. In addition to this footage, the council also requested recordings of calls related to this stop; they asked for "the number and locations of all trespassing citations issued in the last two years" to be released, as well as demographic statistics about the residents stopped and frisked; they also asked for MCPD to explain their stop and frisk, and racial profiling policy.
In response to these requests, MCPD said they've been gathering information and data and evaluating their policies.
Police said, "The requests for information by members of the Council and others, while not routine, will be handled consistent with laws and policies applicable to the release of information."
MCPD is still investigating employees involved in the event and they'll release more information "as it is developed and confirmed."
"The Department values openness and transparency in its interactions with the public, and this event is no exception. From the moment we became aware of this concerning incident, the Department immediately initiated an Internal Affairs investigation into the event and all employees involved on the same day it occurred," police said.
Regarding the status of officers involved in the incident, police said: "In accordance with Maryland law, including the Law Enforcement Officers Bill of Rights, as well as our local collective bargaining agreement, the Department is conducting a full, thorough and fair investigation of the incident."
"We understand the importance of this matter and how it impacts our credibility and relationships with the community. We also understand the pain and deep concern this incident has caused to so many people," police say."
Previous Posts: