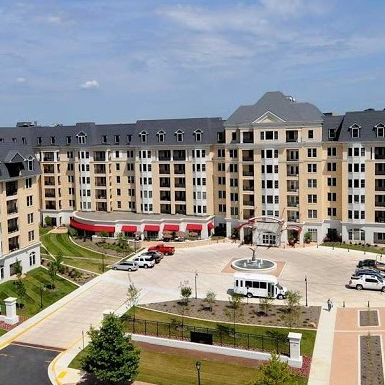 Is Fitness One of Your Goals for 2019?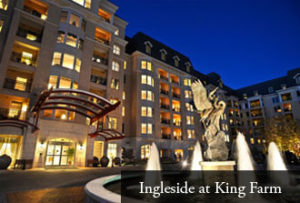 With 2019 in full swing, many people have set goals to reach by the end of the year and getting fit seems to top the list every time. This becomes increasingly important as we age to keep our bodies and minds active and engaged.
A challenging part about beginning or resuming a fitness routine can merely be getting started. Wellness expert Cody Christian with Ingleside at King Farm, a charitable not-for-profit provider of comprehensive older adult opportunities in Rockville, recommends keeping it simple to make it easier to incorporate exercises into a daily routine.
"The benefits of staying active not only include the physical facet but finding balance in each dimension of wellness." – Cody Christian, fitness manager at Ingleside at King Farm
Here at Ingleside, we follow a holistic lifestyle and live by the dimensions of wellness: spiritual, physical, social, emotional, occupational, intellectual and environmental. The synergy of these all play a role in one's attitude for maintaining a healthy lifestyle.
You may be wondering how to start on your journey to achieving wellness and understanding each dimension. Our fitness managers are trained to help guide you on this journey of staying active and finding a balance for these dimensions of wellness.
A physically well person can maintain a healthy lifestyle allowing them to complete daily activities without undue fatigue or physical stress. Being able to recognize your own behavior can provide a significant impact on your wellness and sustain healthy habits. These healthy habits can range from regular physical activity to diet and nutrition.
To understand your current physical abilities, we offer residents health assessments and personalized program development. This can include equipment orientation, health coaching, fitness fairs and more.
Staying fit and injury-free requires proper technique and preparation during physical activity. Here are some tips to remember when exercising:
Warming up before exercise reduces the risk of injury and prepares you mentally and physically for activity.
Warm up using the muscle groups you intend to use in your exercises, including stretches to increase flexibility. Your fitness manager can provide you with the proper warm up exercises.
Cooling down can be just as important as warming up, even if you plan on taking a quick jog around the community. Your fitness manager can provide you with the proper cool down exercises.
The health assessments and programs we offer will teach you how to safely stay active and is key to an engaged and healthy retirement life. For more information about our fitness programs, please visit the Ingleside at King Farm wellness page.