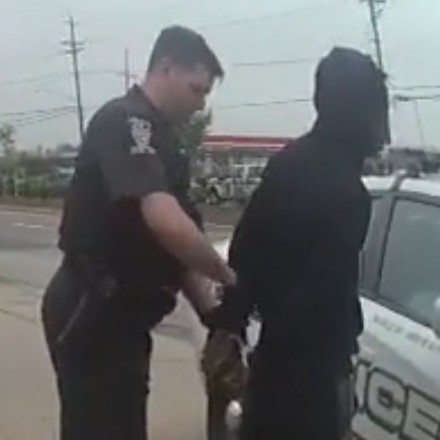 Police Release Body Cam Footage from McDonald's Incident in White Oak
Montgomery County police have released more than 200 minutes of body camera footage on its YouTube channel from the May 9 incident in which a white police officer used the N-word while a group of African-American men were being questioned and arrested.
The video footage can be found here.
The incident occurred at the McDonald's at 11146 New Hampshire Ave. in White Oak, an area that is among the busiest in the county for police, Acting Chief Marcus Jones said.
In 2018, that area generated 192 calls for service, with 57 for trespassing, Jones said. Through June 15, there were 53 calls for service, and 21 for trespassing, he said.
Jones said that he believed the officers involved with the stop used unprofessional language, and for that, he apologized.
He disputed some of the details of the incident.
One, the four men were not customers of McDonalds.
Two, an officer detected the odor of marijuana on two of the men, providing police probable cause for searching them. Officers found marijuana on two of the four men, who received marijuana citations. All four received trespass orders.
Jones also was asked about officer morale in the wake of this incident, and others that have led to greater scrutiny of the 1,300-member department. His response: