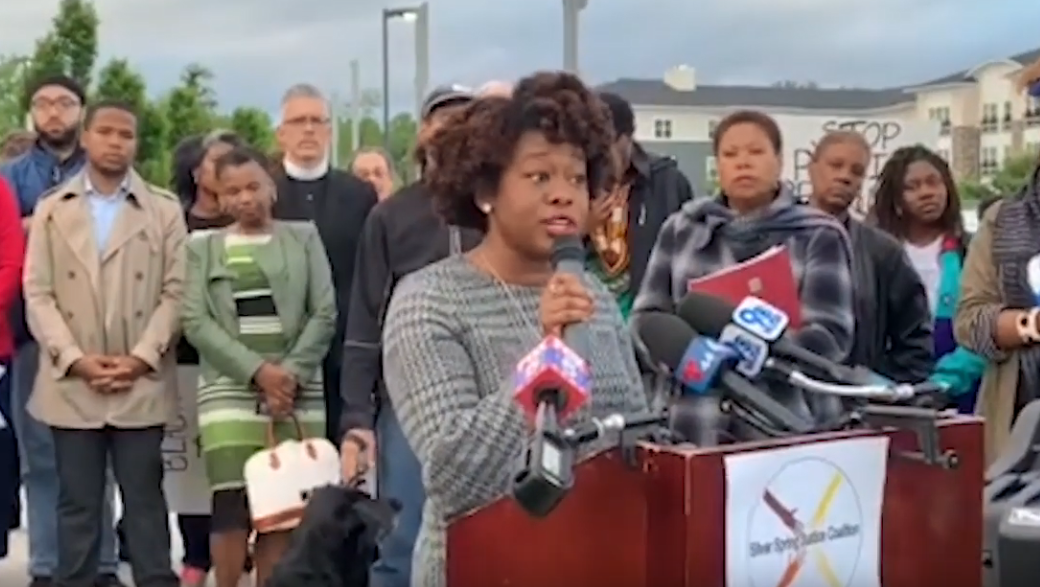 Delegate Wilkins: "Our Police Are Falling Woefully Short Of Their Mission"
The Silver Spring Justice Coalition held a rally and press conference on Monday to express community members' reactions to last week's incident in White Oak in which a female police officer was caught on camera saying the N-word while responding to an alleged dispatch call.
During the rally, several residents and some elected officials took part in a short march which started at the White Oak Library and ended at the 3rd District Police Station on Milestone Drive in Silver Spring where a press conference was held.
Several elected officials including County Councilmember Will Jawando, and Maryland Delegate Jheanelle Wilkins spoke during the press conference where they highlighted changes they seek from the Montgomery County Police Department.
Click this video to hear what Maryland Delegate Jheanelle Wilkins had to say:
The Silver Spring Justice Coalition is an advocacy group of individual residents, faith-based and grassroots organizations, congregations, and local chapter of national organizations working to stop police violence and abuse in Montgomery County and Maryland through legislative, policy, and public education initiatives.
Click below to see other posts related to this story: