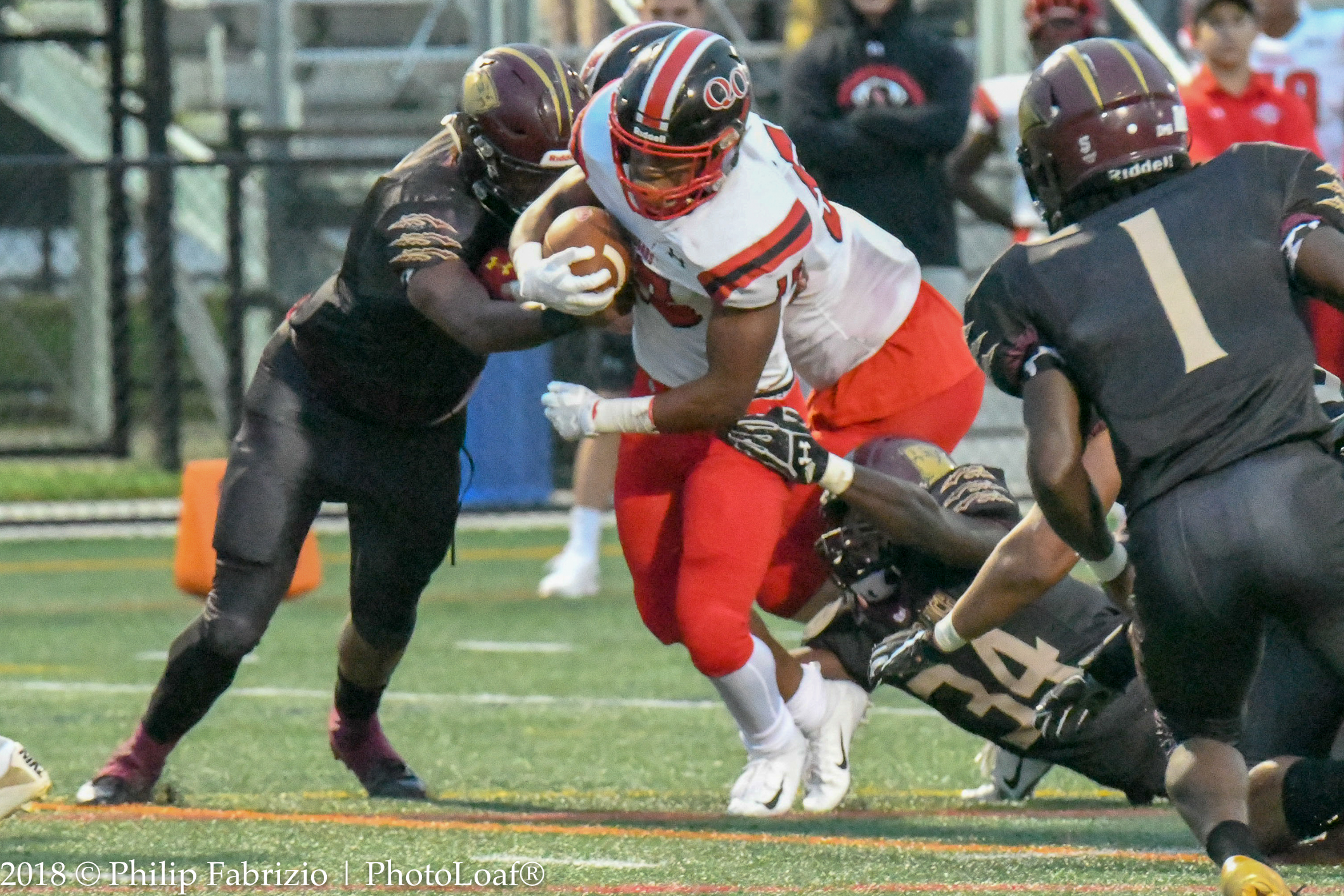 MCM Game of the Week: Quince Orchard Cougars at Paint Branch Panthers
MCM's Friday Night Football Game of the Week for Oct. 5 was Quince Orchard at Paint Branch.
Undefeated Paint Branch Panthers hosted powerhouse Quince Orchard Cougars (4-1).
In their first five games, QO and Paint Branch combined outscored their opponents 468-56.
Our PEG partners, Montgomery College TV (MCTV) and Montgomery County Public Schools TV (MCPS-TV) broadcast the game live on Comcast Channel 998 and online at www.montgomerycollege.edu/mctv-sports.
Watch MCTV's coverage of the game below.
The final score is 24-8, Quince Orchard.
Next up for Paint Branch (5-1) is an away game at Gaithersburg (2-4) with kickoff at 7 p.m. Oct. 12.
Quince Orchard (5-1) travels to Einstein (3-3). Kickoff is at 6:30 p.m.
Photos by Phil Fabrizio