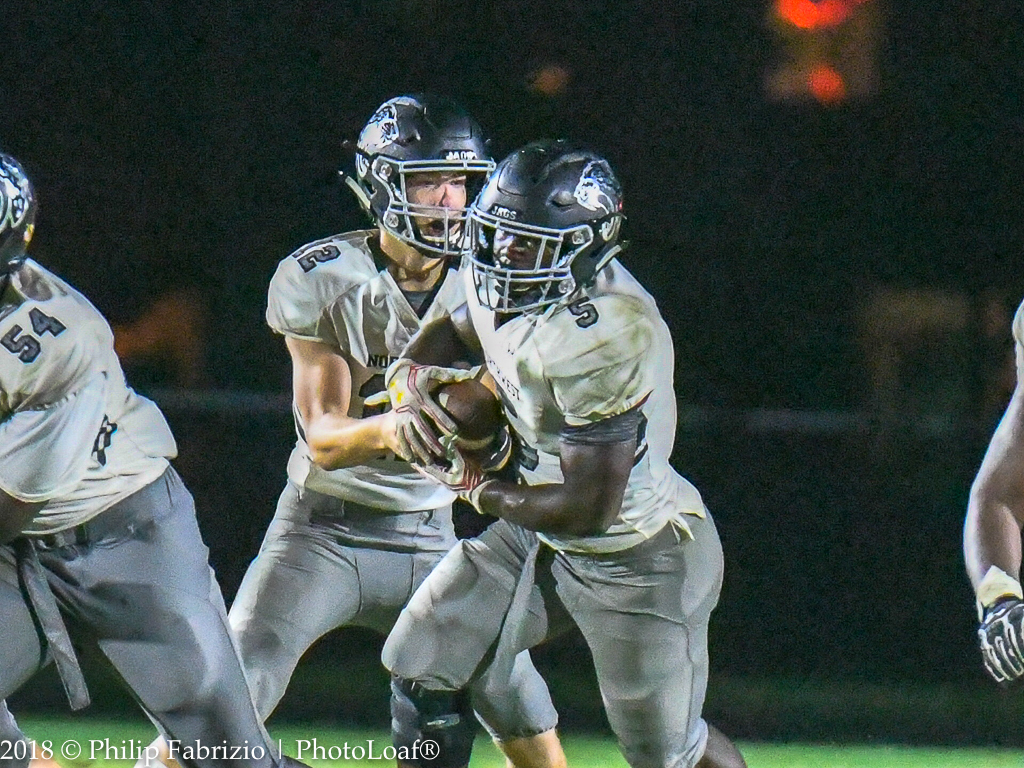 MCM Game of the Week for Oct. 26 is Quince Orchard at Northwest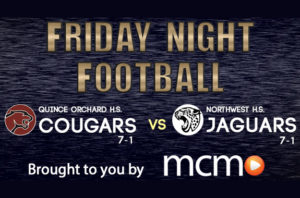 MCM's Game of the Week features Quince Orchard Cougars at Northwest Jaguars Friday, Oct. 26. This cross-town rivalry should be a hard fought game as both teams have a record of seven wins and one loss so far this season.
The two teams last met on Nov. 17, 2017 for the 4A West regional final during the state playoffs. Quince Orchard outscored Northwest 31-20 to advance in the tournament. Quince Orchard next defeated North Point 40-21 in the state semifinal game but lost to Dr. Henry A. Wise, Jr. for the Class 4A state title.
MCM's football coverage will also include a post-game interview from the Seneca Valley (1-7) at Damascus  (8-0) game. The Hornets are one win away from breaking the Maryland state all-time consecutive winning streak of 50 held by Urbana who set the record from 1998-2001. Damascus also has the longest active winning streak in the country.
We will also cover the Blake (6-2) at Paint Branch (7-1) game at 6:30 p.m.
Watch for updates on Twitter, Facebook and MyMCMedia.org and see the video highlights from the Quince Orchard vs Northwest and Seneca Valley vs Damascus games Friday night.