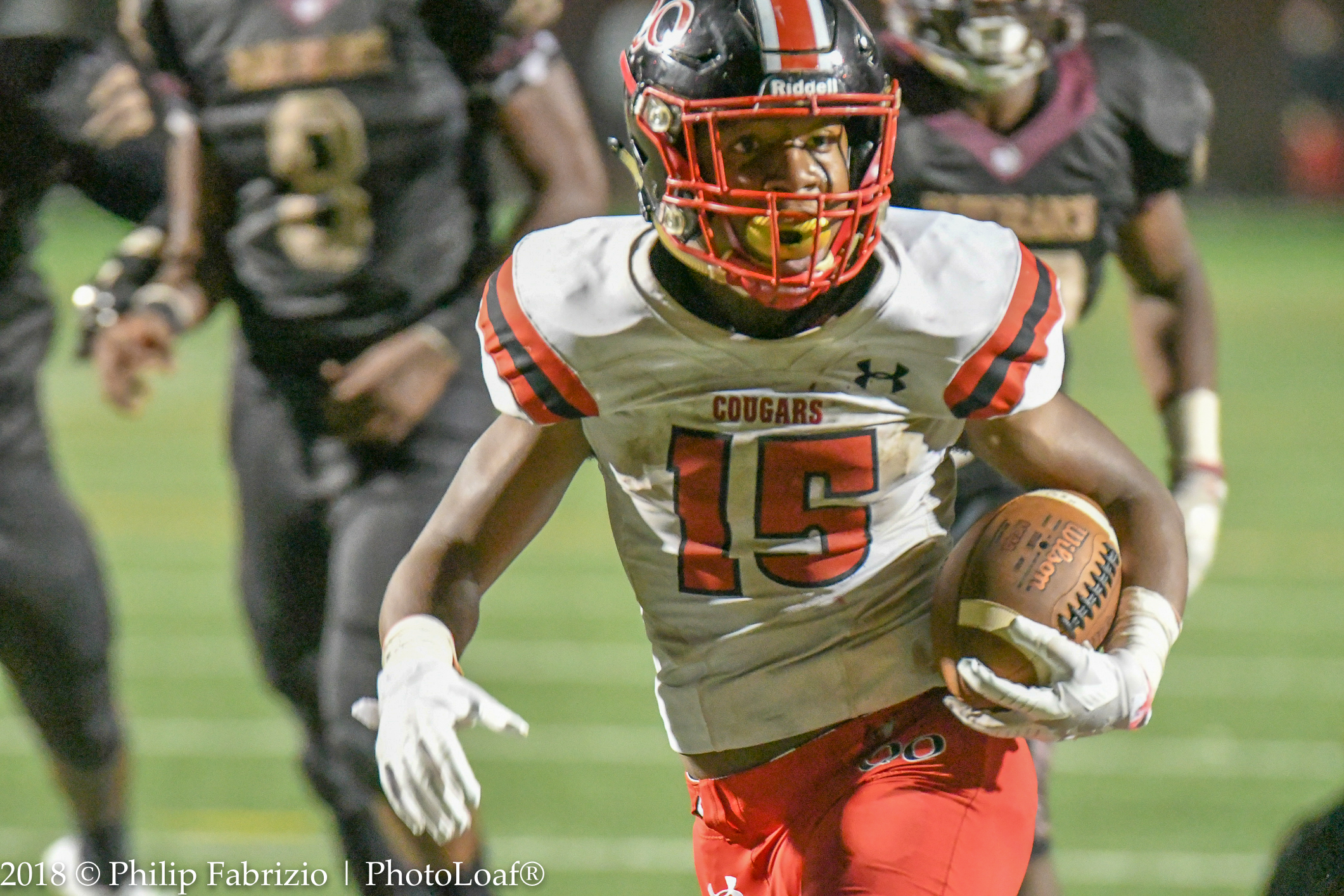 Quince Orchard Tames Paint Branch Panthers 24-8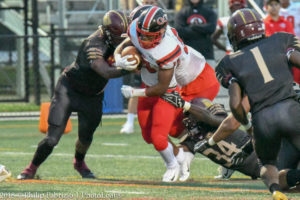 Quince Orchard tamed an upbeat Paint Branch Panther team by controlling the ball on the ground for a 24-8 win Friday night in Burtonsville.  While avoiding game-changing turnovers the Cougars ran the ball 44 times for over 270 yards.  Quince Orchard controlled their line of scrimmage and made life tough for the Panthers who only accumulated 161 total yards, 71 on the ground and 90 in the air.  Most of the Panthers air yardage came in the final four minutes of the game as they found success on quick out sideline passes. Panther's quarterback Norman Douglas, Jr connected with Ishmael Agbodzah on a 13-yard touchdown to avoid a shutout.
The Cougars Junior Marquez Cooper continued his stellar season with over 225 yards on the ground and two touchdowns.  Quarterback Brian Plummer added 170 yards in the air to compliment a night when the time of possession favored the Cougars.  Defensively, it appeared that the Panthers could quickly respond and tackle Cooper, as well as,  Plummer when he scrambled but ultimately the time of possession and smash-mouth running by the Cougars proved to be the difference.
Next week Quince Orchard (5-1) remains on the road to face Einstein in Kensington, while Paint Branch (5-1) travels to Gaithersburg for a 7 p.m. Friday Night Lights matchup. Both teams have the potential to face one another again in the MPSSAA playoffs as they reside in different 4A divisions within the state.
Photos to follow
All photos copyrighted 2018 © Phil Fabrizio | PhotoLoaf® for MCM