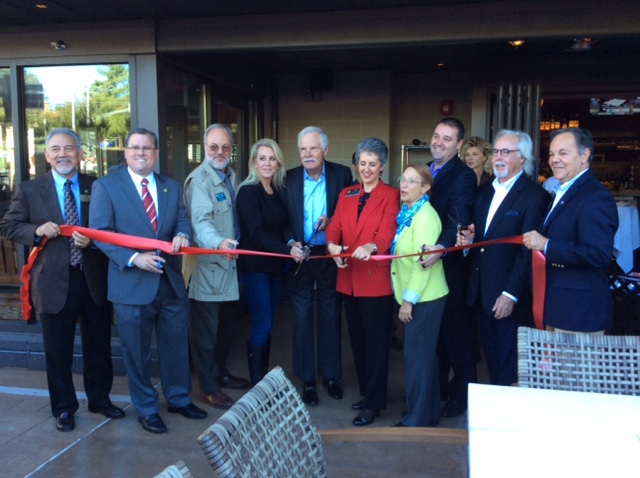 Ted's Montana Grill Opens in Downtown Crown (PHOTOS & VIDEO)
Business partners Ted Turner and George McKerrow attended the grand opening of their restaurant, Ted's Montana Grill, in Gaithersburg on Oct. 5th. It's the restaurant's first location in the state of Maryland. Take a look:
The restaurant is located at 105 Ellington Boulevard in Downtown Crown and it brings more than 70 jobs to the Gaithersburg area.
Gaithersburg Mayor Jud Ashman issued a proclamation, declaring it "Ted's Montana Grill Day," in the city.
The restaurant is inspired by the American West and features a 5,032 square-foot interior that represents a classic 19th century saloon with wood-paneled walls, open-air doors, tin-pressed ceilings and mosaic-tiled floors. The restaurant seats 136 guests in the dining room, and the patio includes a lounge and fireside area for 62 guests.
Turner said he was excited to open the company's 46th location.
During his remarks, Turner recommended the bison on the menu. The restaurant's founders have pioneered the effort to preserve the American bison by returning it to America's table. They said their efforts not only saved the species from extinction but also increased the demand for farmers and ranchers committed to helping bison herds thrive.
Ted's Montana Grill is open seven days a week. You can find out more, here.