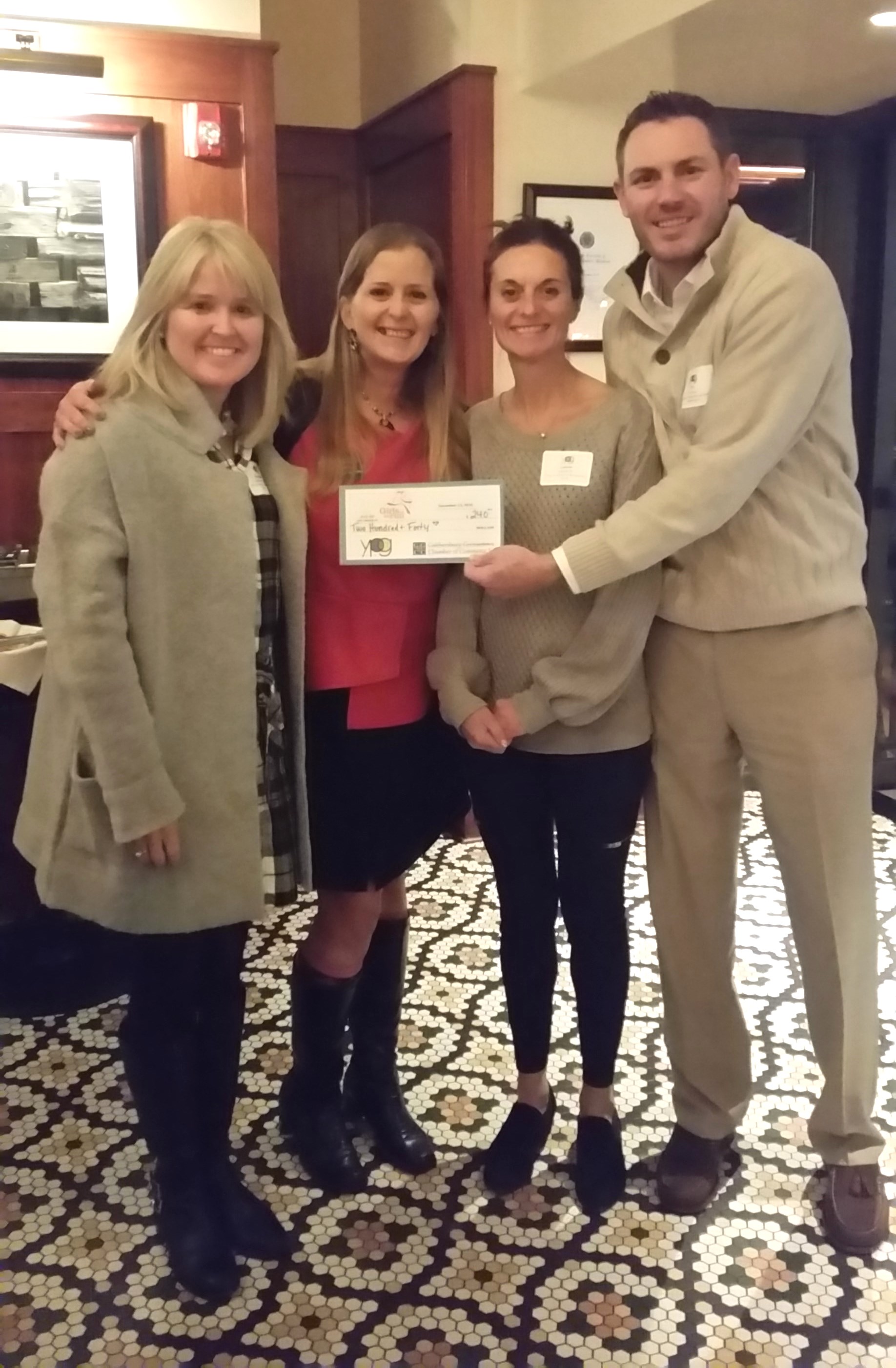 GGCC Young Professionals Support Girls on the Run of Montgomery County
The Gaithersburg-Germantown Chamber of Commerce (GGCC) Young Professionals Group raised $240 at its Holiday Happy Hour on December 13 for Girls on the Run of Montgomery County.
Girls on the Run of Montgomery County is a transformational physical activity based positive youth development program for girls in 3rd-8th grade. They teach life skills through dynamic interactive lessons and running games. The program culminates with the girls being physically and emotionally prepared to complete a celebratory 5k running event. The goal of the program is to unleash confidence through accomplishment while establishing a lifetime appreciation of health and fitness. The GGCC was delighted to support this organization that provides the framework for setting and achieving life goals and teaching girls that they can do the impossible. Learn more about them at: girlsontherunofmoco.org.
This Young Professionals Group Happy Hour was sponsored by Ted's Montana Grill. Inspired by the pioneer spirit of the American West, Ted's Montana Grill is committed to serving honest food served with genuine hospitality. The menu is known for its modern interpretation of hand-prepared, 100-percent fresh, classic American food. The chef inspired menu features the finest cuts and best selection of bison, including high-quality, flavorful steaks and award-winning burgers amongst a variety of other unique menu items. Headquartered in Atlanta, Ted's Montana Grill was co-founded in 2002 by Ted Turner, the media entrepreneur, environmentalist and philanthropist and award-winning restaurateur, George W. McKerrow. Learn more about them at: www.tedsmontanagrill.com.
The 2016 GGCC Young Professionals Group Title Sponsor is Mid-Atlantic Federal Credit Union (MAFCU). MAFCU is a not-for-profit financial institution serving all of Montgomery County. Learn more about them at: www.mafcu.org.
The GGCC's Young Professionals Group is packed with lots of enthusiasm and high aspirations. Come and discover how this group can further your career and strengthen your professional image. Learn more at: www.ggchamber.org/get-involved/young-professionals.
The GGCC is active in providing business-to-business networking opportunities throughout the year: a collective voice in local, regional, and state legislative affairs, professional development opportunities and other services that enhance the business environment.
The GGCC is located at 910 Clopper Road, Suite 205N, Gaithersburg, MD. To learn more about the GGCC visit us at www.ggchamber.org.