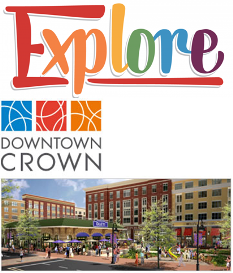 Save the Date: Explore Downtown Crown Set for June 7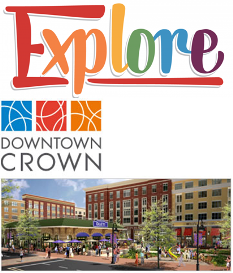 The Gaithersburg-Germantown Chamber of Commerce (GGCC) will hold its 3rd Annual Explore Downtown Crown on Wednesday, June 7 from 5:00-7:30 p.m. in Downtown Crown Gaithersburg. Over 100 area business leaders will be in attendance.
This popular annual event is a great opportunity to socialize with fellow chamber members all while enjoying the vibrant, social hub that is known as Downtown Crown, located at Sam Eig Highway at Fields Road in Gaithersburg.
The "crawl" will be a great time to unwind from the day's activities and network with other industry operators, leaders, and executives in a more social setting.
"We love this event. It's a great way to showcase Downtown Crown and spend some time with some really great people," said Marilyn Balcombe, GGCC President.
The event sponsors include: Downtown Crown Wine & Beer, Old Town Pour House, Paladar Latin Kitchen and Rum Bar, Ted's Montana Grill and Asia Nine. And our promotional partner RPAI.
Attendees will begin the evening at Downtown Crown Wine & Beer, 303 Copley Place, where they will receive a unique wristband, an Explore Map, "Mardi Gras" beads amd a ticket for a complimentary beer. The wristband enables access to free appetizers and featured drink specials at the other four locations. For complete details – including menus and drink specials – please visit us online at ggchamber.org.
Registration: Must register online at: https://goo.gl/LzhXcy.
Cost: $15 for GGCC Members. Non-Members: $30.
Deadline date to register is June 6.
The GGCC is active in providing business-to-business networking opportunities throughout the year: a collective voice in local, regional, and state legislative affairs, professional development opportunities and other services that enhance the business environment.
The GGCC is located at 910 Clopper Road, Suite 205N, Gaithersburg. Learn more about the GGCC at the website, here.  Connect with us on Facebook, here.