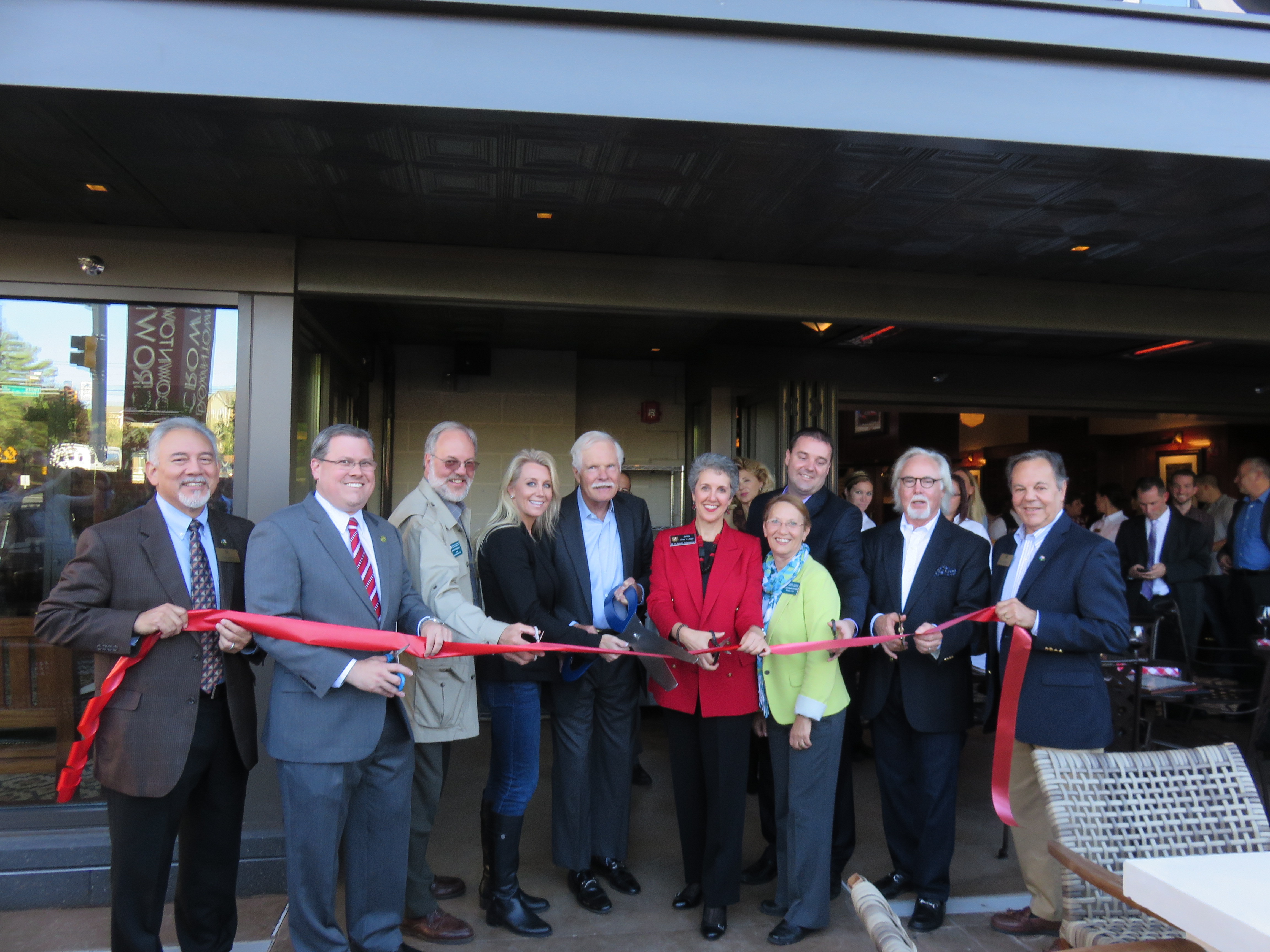 GGCC Conducts Ribbon Cutting for Ted's Montana Grill
The Gaithersburg-Germantown Chamber of Commerce (GGCC) conducted a "Ribbon Cutting" Ceremonyfor Ted's Montana Grill on Monday, October 5. This is Ted's first Maryland location, third in the D.C. area and 46th location overall. They are located in the Downtown Crown shopping center at 105 Ellington Boulevard in Gaithersburg.
Those that attended the ceremony were treated to wine, bison burgers, sour pickles, crab cakes, salt & pepper onion rings & some were lucky enough to meet Ted's Montana Grill Co-Founders George McKerrow & Ted Turner. Headquartered in Atlanta, Ted's Montana Grill was co-founded in 2002 by Ted Turner, the media entrepreneur, environmentalist and philanthropist and award-winning restaurateur, George W. McKerrow.
Ted's Montana Grill is inspired by the pioneer spirit of the American West. They are committed to serving honest food served with genuine hospitality. The menu is known for its modern interpretation of hand-prepared, 100-percent fresh, classic American food. The chef inspired menu features the finest cuts and best selection of bison, including high-quality, steaks and award-winning burgers amongst a variety of other unique menu items. Learn more about them at: www.tedsmontanagrill.com.
The GGCC is active in providing business-to-business networking opportunities throughout the year: a collective voice in local, regional, and state legislative affairs, professional development opportunities and other services that enhance the business environment.
The GGCC is located at 910 Clopper Road, Suite 205N, Gaithersburg. To learn more about the GGCC visit us at www.ggchamber.org.
Find us on Facebook at: http://www.facebook.com/pages/Gaithersburg-Germantown-Chamber-of-Commerce/64339954570. Or on Twitter at: @GGCCNEWS.