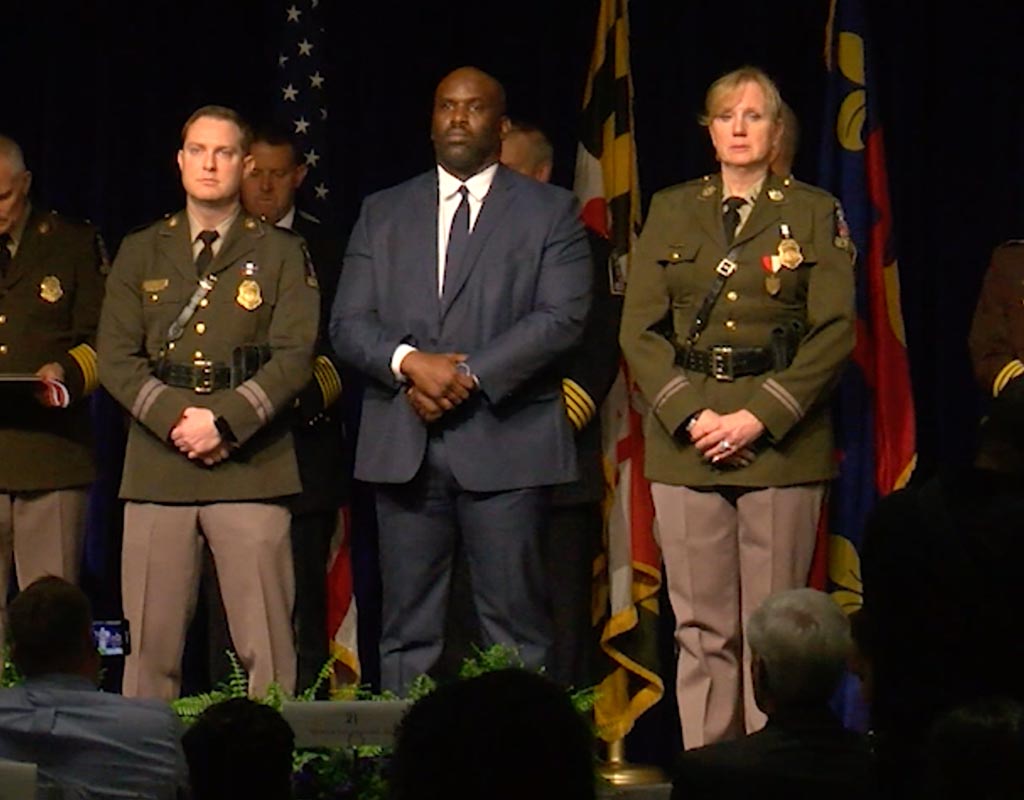 Officers Recognized For Confronting Brookeville Gunman
Three police officers were honored for their efforts to save a woman whose husband was trying to kill her in Brookeville.
The incident happened on May 7, 2018. Officers Beverly LaFleur, Cecil Williams, and Cody Hobbs responded to a 911 call about domestic violence.
MCM reported last year that police said Christopher Wilson Snyder had been holding his wife in their home; she found a way to escape the house and flee to her neighbor's house, where six adults were present.
The woman told her neighbor that her Snyder was trying to kill her and he had access to multiple guns. Upon learning this information, the neighbor called 911.
Snyder followed his wife to the neighbor's house. According to police, when he entered the home, he killed three of three people, including the neighbor, Mary Ann Olson, 66; Danny Lee Murphy, 70, who was visiting the home; and Craig Harold Shotwell, 54, who was performing work at the home.
The other three people in the home escaped before they were shot. After murdering three people, police say that Snyder fled the scene.
Officers Confront Brookeville Man Who Killed Three People
According to the Montgomery County Chamber of Commerce, LaFleur, Williams, and Hobbs were strategic as they ran toward the neighbor's house where they were expecting to find an active shooter. At the time, MCCC says that they didn't realize that Snyder had fled the house and returned to his own home, which was located on the same cul-de-sac.
MCCC said that after Snyder had a long standoff with the officer, he killed himself.
LaFleur, Williams, and Hobbs were awarded a Silver Medal of Valor Award at last month's Public Safety Awards in North Bethesda. When Leon Harris, an anchor at NBC4, presented the officers with their award, MCCC aired footage of the officers' body camera, which shows their response.
Watch the officers get their award in the video below.
Previous Posts: