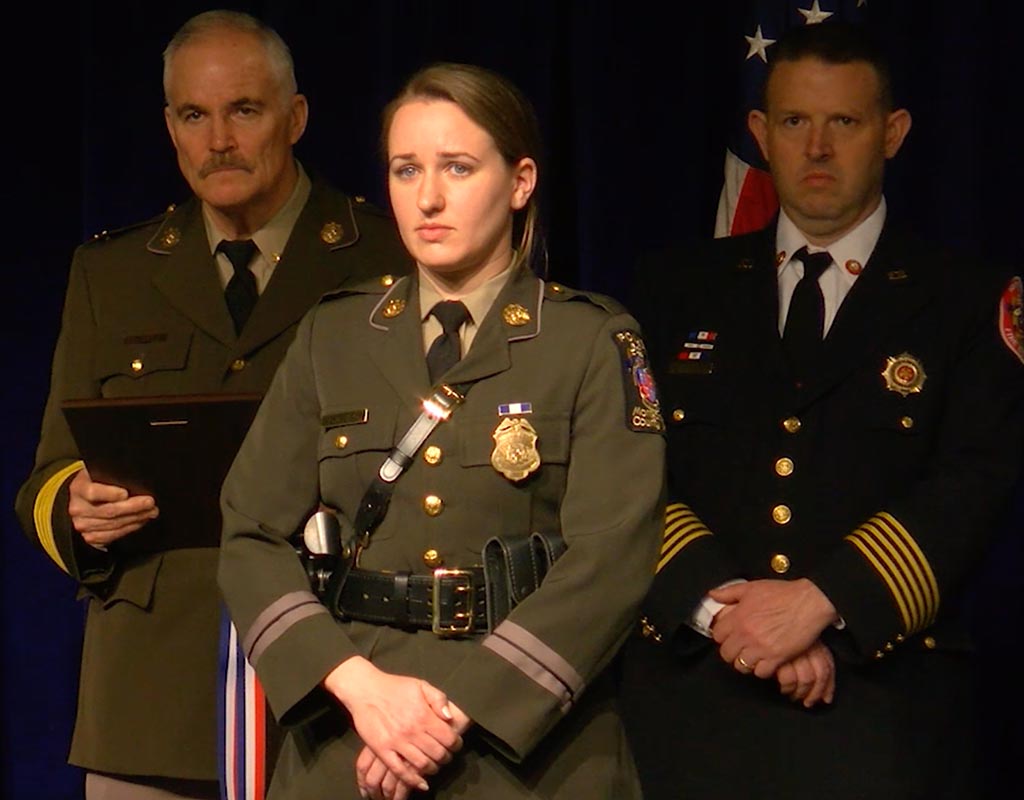 Officer Honored for Chasing Down Germantown Gunman
Officer Laura Zito earned a Silver Medal of Valor for chasing down a gunman in Germantown.
The incident occurred on April 28, 2018, according to Montgomery County Chamber of Commerce. Police had received a call about a street fight in Germantown which involved sounds of gunfire.
When Zito was on the way to the scene, she "spotted a man who matched the description of the armed individual." Zito chased the man, who proceeded to run away.
MCCC said that Zito caught up with the man "in a wooded area, tackled and arrested him." Police found that the man possessed a 9-millimeter handgun, which he fired at the fight scene.
Had Zito waited for other officers before responding, the man could've endangered others in the community.
Footage from Zito's body camera aired at the 45th Annual Public Safety Awards in North Bethesda. Watch the video to see how Zito thinking and acting quickly as she spots the gunman.