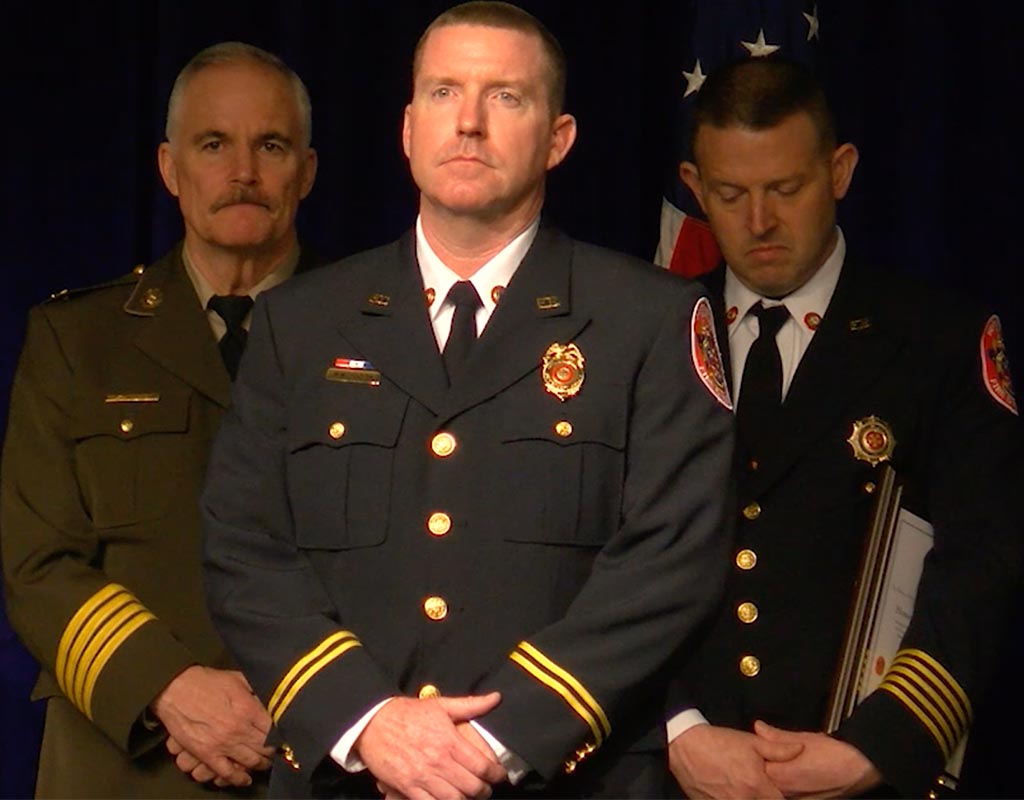 Fire Captain Honored for Saving Hurricane Victims, Pets
When Hurricane Florence hit North Carolina last September, Capt. Mike Stream and the Maryland Helicopter Aquatic Rescue Team (MD-HART) were dispatched to Wilmington.
The damage of the hurricane was vast. When Stream and his team were onboard an airship, a levee in the area broke. The team was able to rescue nine people and a dog.
In addition to these rescues, the team "transported pallets of water and meals ready to eat to isolated personnel." Overall, the team searched "1,600 square miles" for victims, according to the Montgomery County Chamber of Commerce.
MCCC said Stream was "expertly prepared for this deployment." He "went through extensive quarterly training to prepare to handle emergency situations such as floods, hurricanes and accidents that require helicopters to assist in rescues."
At the 45th Annual Public Safety Awards, Stream won an Honorable Mention of Valor for his efforts.
Previous Posts:
Maryland Task Force Arrives in South Carolina to Aid in Hurricane Relief Efforts
Hogan Declares State of Emergency as Florence Races to Shore
45th Annual Montgomery County Chamber of Commerce Public Safety Awards
'Most Accomplished Police Chief in America': Manger Gets High Praise at Public Safety Awards
Police Officer Honored for Preventing Suicide in Wheaton
Officers Honored for Saving Lives in Fire Without Protective Gear
Police Officers Recognized for Building Trust with School Communities
Retired Division Chief Recognized for 45 Years of Fire Service
First Responders Honored for Response to Armed Clarksburg Student, Silver Spring Fire
Police, Firefighters Honored at 45th Annual Public Safety Awards