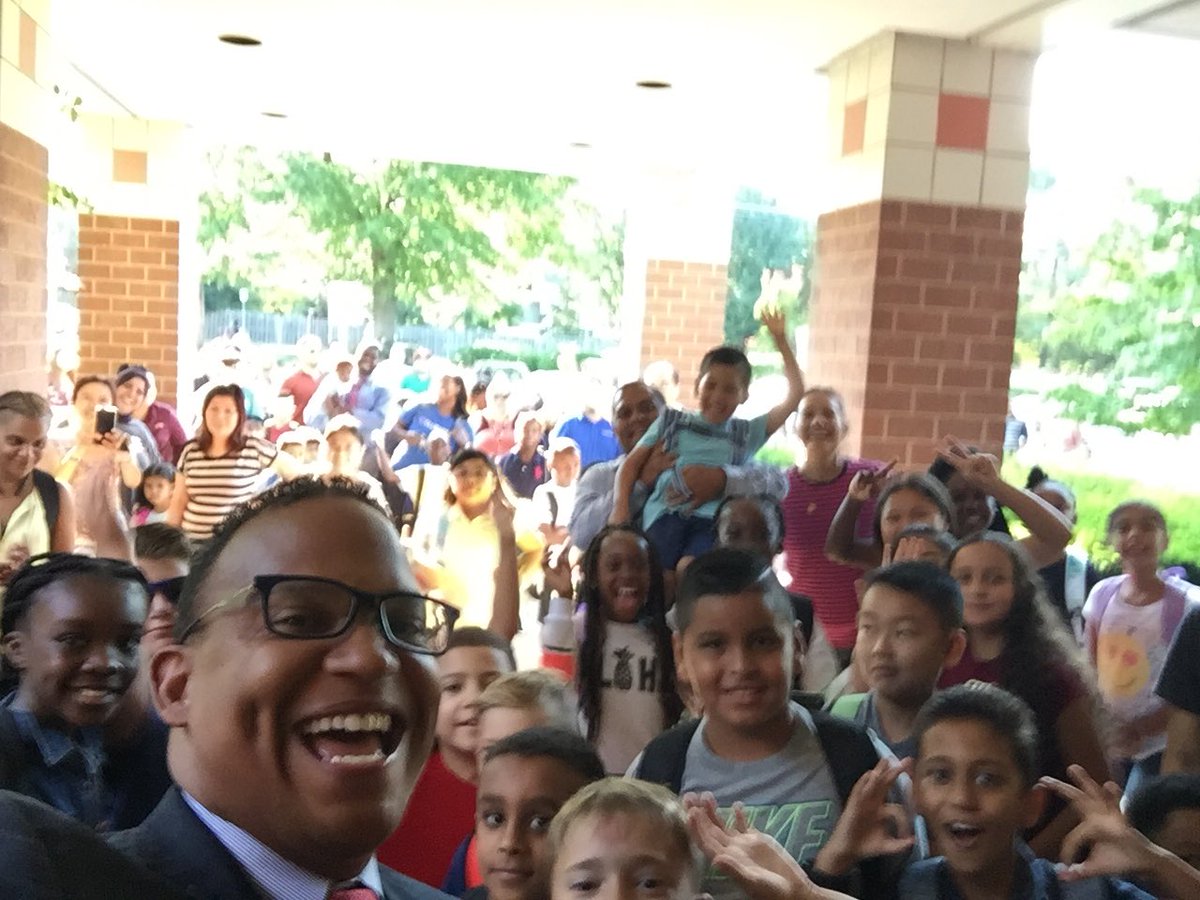 First Day of School Arrives in Montgomery County
Montgomery County Public Schools (MCPS) welcomed more than 163,500 students Tuesday for the first day of the 2018-2019 school year. This is the largest enrollment in the district's history.
The school year started the day after Labor Day for the second year in a row, following Gov. Larry Hogan's executive order mandating that Maryland public schools may not start before Labor Day.
MCPS has 206 schools, adding Bayard Rustin Elementary School in Rockville this year. Bayard Rustin has grades kindergarten through fifth grade and houses 600 students.
Bethesda-Chevy Chase High School, North Bethesda Middle School, and Kensington Parkwood and Lucy V. Barnsley elementary schools were expanded to address increased enrollment.
MCPS hired nearly 900 new teachers, more than 250 new supporting services professionals and 25 new administrators.
The school system encouraged families and staff to submit photos on the first day of school. See a gallery of photos here.
Find more Tweets with photos, here.
Wonderful teaching and learning occurring at Longview today on #MCPS1stDay. ~JRS @Longviewlion pic.twitter.com/viQFXTEN5Q

— MCPS (@MCPS) September 4, 2018
Councilmember @NancyFloreen welcomes Northwood High Schoolers and all @MCPS students back on their first day of classes! #MCPS1stDayhttps://t.co/TnSyiuF5F4 pic.twitter.com/6EWrrbuj0H

— Montgomery Council (@MoCoCouncilMD) September 4, 2018
Ready for teaching, ready for learning, ready for a great school year!!! @KnollPta @StrawberryKnoll @SKESLibrary #MCPS1stDay #firstdayofschool @essprincipal pic.twitter.com/iAQbjlUknO

— Patrick Scott (@SKESprincipal) September 4, 2018