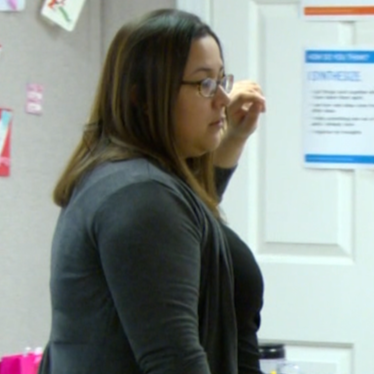 Montgomery Schools Boosting Security
With a new school year starting next week, many parents are thinking about the safety of their students, especially after more than a year of distressing headlines of school shootings and student assaults.
Montgomery County Public Schools has undergone several security upgrades to schools, including adding cameras and upgrading the systems that allow visitors to enter buildings, MCPS spokesman Derek Turner said.
The school system also is adding vestibules that require so people can't just walk into the building. Eight vestibule upgrades were completed over the summer and eight more need to be completed, Turner said.
External and internal cameras have been added to buses.
Turner also said many of the county's 133 elementary schools would get between three to five cameras.
"It's the beginning of a process, and we'll assess whether that is sufficient or whether more need to be added in the future," Turner said.
Staff in the school and in the central office could monitor the cameras, which would be monitoring entrances and main thoroughfares, he said.
The school system has put greater emphasis on locking exterior doors, with swipe card access for adult school employees.
Employees also need to have their fingerprints compared against the FBI database; they must undergo a Child Protective Services background check; they must disclose any arrests; and they must take special training on child abuse and neglect.
Starting this fall, school system is putting in place a system where employees are re-fingerprinted and checked again. Turner said the plan is for the new round of fingerprints to be done in cycles, not expecting that 23,000 employees would be rechecked in a short time frame.
Security, Turner said, involves other elements as well. The school system has added a suicide prevention and cyberbullying programs. The buildings are being tested for radon. And tests on the drinking water have been completed. You can see the results here.
And an updated visitor management system checks central offender registries at state and national levels, Turner said.