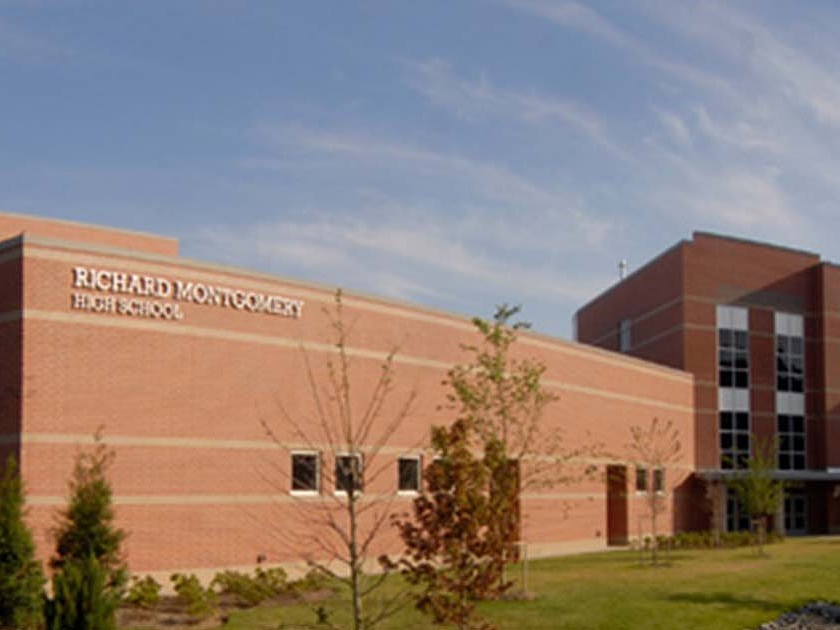 Richard Montgomery Students Petition to Change School Name
Some Richard Montgomery High School students are petitioning to replace the school's name, the latest initiative amid an ongoing debate over county school names which began in 2019.
In a change.org petition created Wednesday, members of the school's Super Political Activism Club called on the MCPS Board of Education to replace the school's namesake with someone that "better represent our values."
"RM (Richard Montgomery) High School students deserve a namesake that truly represents them, and while Richard Montgomery may have his place in history, he no longer deserves a place on the front of our school," the petition reads.
Montgomery County Public Schools: Change Richard Montgomery High School's name to honor a true MCPS hero. – Sign the Petition! https://t.co/HRHWTYy4Ji via @Change

— fatmaaa 🇸🇩 (@FatmaYasier) June 18, 2020
Back in 2019, MCPS launched an initial review into the names of several school facilities including Thomas S. Wootton High School in Rockville, after then County Council President Nancy Navarro recommended a name change for Col. E. Brooke Lee Middle School in Silver Spring.
Richard Montgomery was an immigrant from Ireland, major general during the American Revolutionary War and also a slave owner, according to reports.
Students have offered up several Montgomery County historical figures to replace the current name. The figures include: Emily Catherine Edmonson, a slave born in the county who actively worked alongside Frederick Douglass; Lillian Beatrice Brown, a Rockville native, who worked as the principal and sole teacher at Germantown Colored Elementary School, and Gladys Young, a leader and advocate for segregated communities in the area.
As of press time, at least 556 people signed the petition.