Montgomery County Government is Open on Inauguration Day, MCPS Closed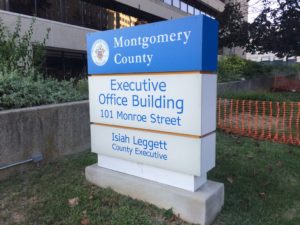 Montgomery County government will be open on Inauguration Day, which is Friday, Jan. 20. The Montgomery County Public Schools district is closed. Federal offices are also closed in the D.C. region.
Below is a look at what's open and what's not in our region on Inauguration Day:
County Offices – Open.
MCPS Schools and Administrative Offices – Closed.
Ride On – will operate on its normal schedule. Heavier usage is possible due to the Inauguration.
Metrorail – Expect heavy usage. Inauguration Day information available at www.wmata.com.
Metrobus – Expect heavy usage. Inauguration Day information available at www.wmata.com.
Libraries – Open.
Recreation – Facilities open for all normally scheduled classes and events.
Refuse/recycling pickup – because there was no collection on Monday, Jan. 16 for the Dr. Martin Luther Jr. holiday, trash is collected on a sliding schedule for this week, which means all collections will be made one day later this week. The last collection day is Saturday. Trash should be curbside by 7 a.m. on scheduled pick-up day.
The Shady Grove Processing Facility and Transfer Station – Open.
County Liquor stores – normal business hours.
Montgomery Parks – administrative office is closed, however many of their facilities will be open. For further information visit www.MontgomeryParks.org .
TRiPS Commuter Stores (Silver Spring and Friendship Heights) – Open.
Parking at public garages, lots, curbside meters – regular parking fees apply.
Maryland State offices and courts – Open.
Federal Government – Closed.
Prince George's County government – Closed.
Fairfax County government – Closed.
Commonwealth of Virginia – Open.
Official Inauguration-related events will take place Jan. 19 – Jan. 22. For those planning on attending Inauguration-related ceremonies and events, the following links have helpful information: