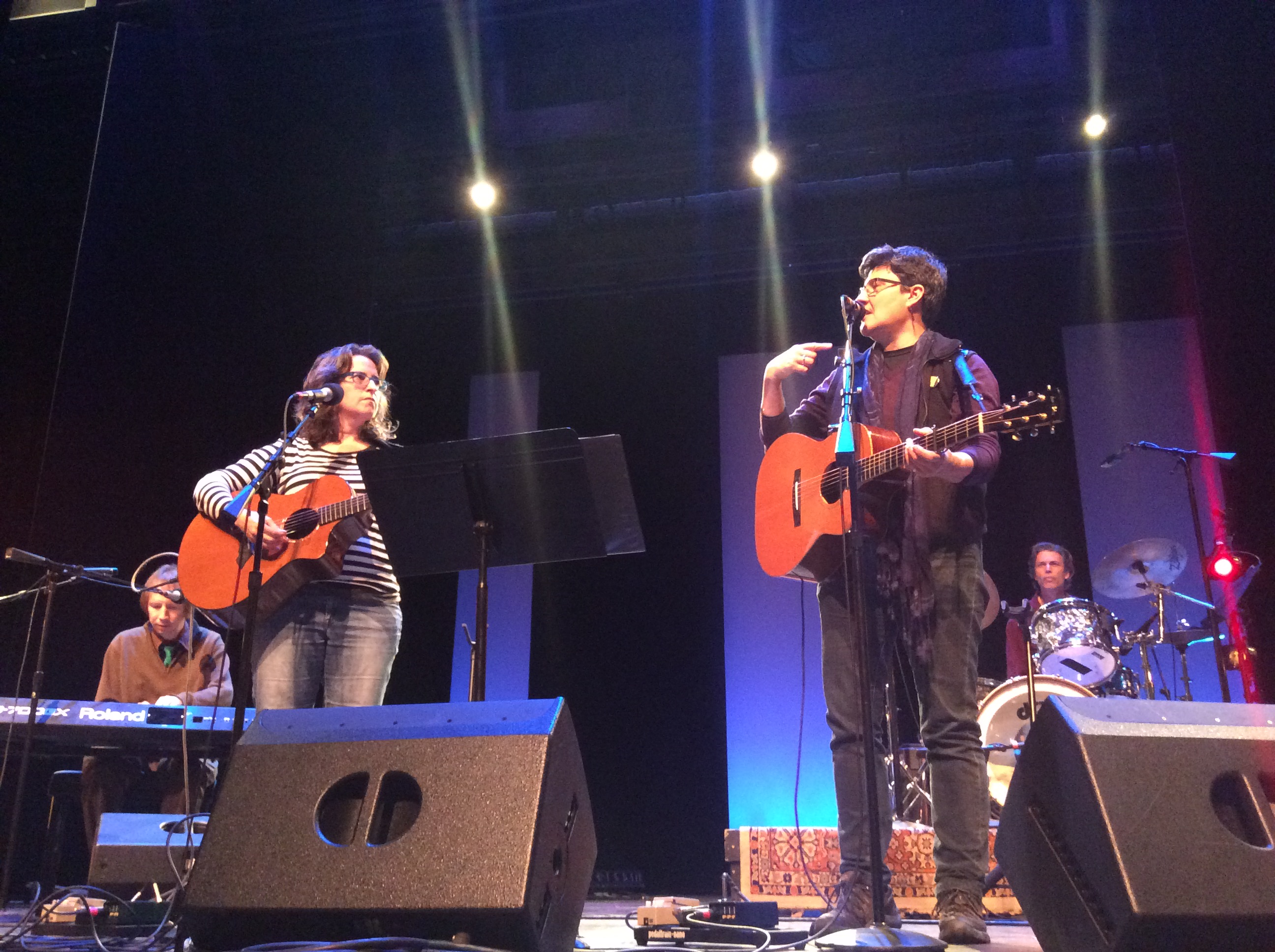 Acts Warm Up for Sold Out UnNaugural Concert (PHOTOS & VIDEO)
Progressive-minded people, political leaders and representatives from  nonprofit organizations are preparing to show support for their causes at tonight's UnNaugural Concert.
Tickets are sold out for the 500-seat auditorium inside the Cultural Arts Center at Montgomery College in Silver Spring. Five musical acts are performing at tonight's concert.
Nationally-touring groups, including Sweet Honey in the Rock, Brother Sun, Josh White, Jr., Tret Fire and Emma's Revolution prepared for the concert with sound checks at the Cultural Arts Center.
Maryland State Senator Cheryl Kagan organized the event to raise money for progressive organizations whose missions are targets of the Trump administration. "Tonight's concert will be a positive and uplifting way to kick off this weekend when countless numbers of women and men will gather to show their support of progressive causes and make their voices heard at the Women's March on Washington on Saturday," says Kagan.
Several of Montgomery County's elected officials are making remarks at tonight's event, including County Executive Ike Leggett and Congressman Jamie Raskin.
Proceeds from the UnNaugural Concert will go to the American Civil Liberties Union, the Brady Center to Prevent Gun Violence, the League of Conservation Voters, the National LGBTQ Task Force and Planned Parenthood. Contributions for these groups are being accepted at www.unnaugural.org.