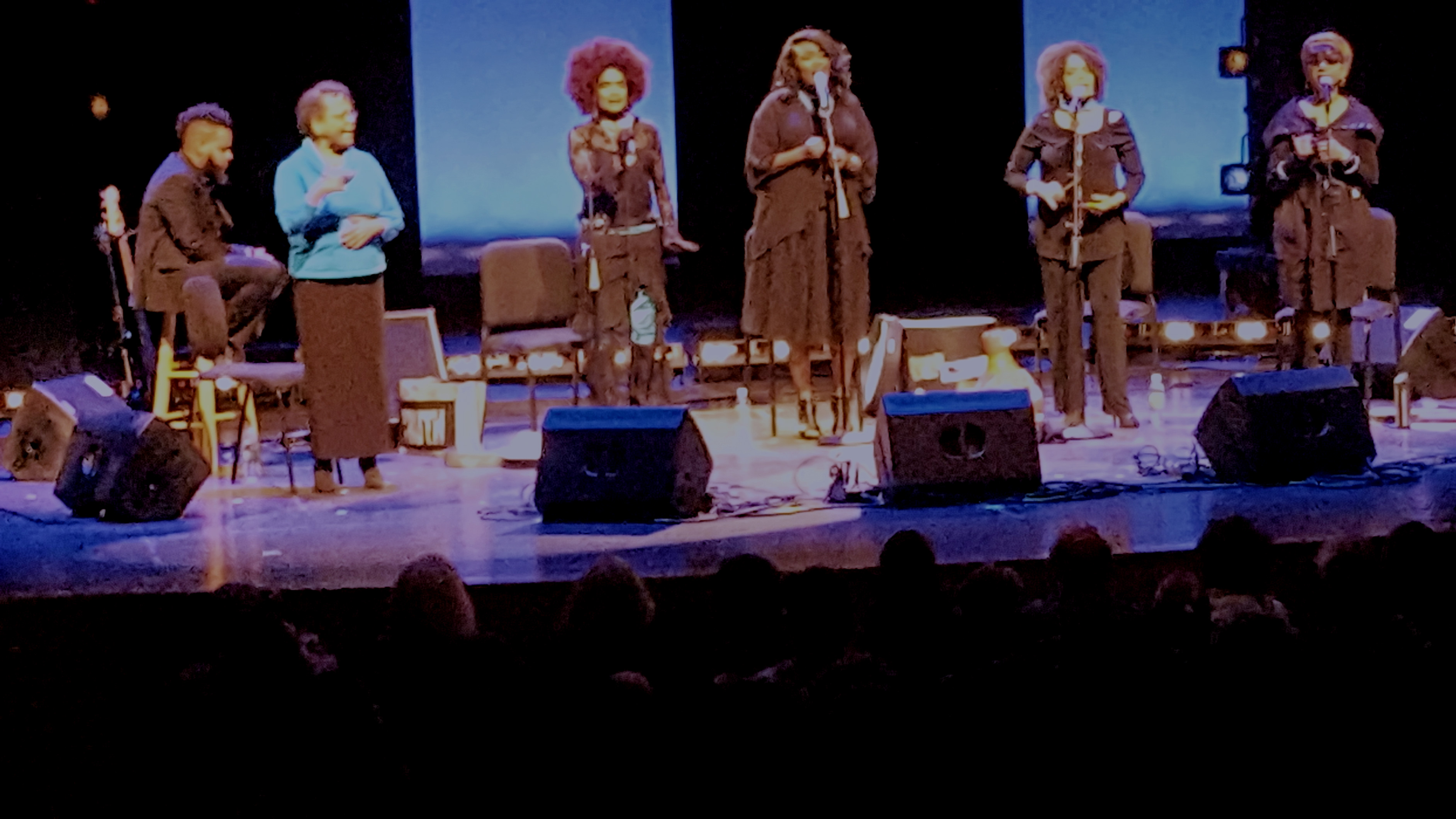 Hundreds Rally for Causes at UnNaugural Concert in Silver Spring (VIDEO & PHOTO)
The music of protest and progress stirred rousing applause at the UnNaugural Concert: Playing It Forward Voices for Social Justice, in Silver Spring. Some 500 people, including several Montgomery County and Maryland elected officials attended the sold out event at Montgomery College's Cultural Arts Center.
State Senator Cheryl Kagan is the founder and executive producer of the concert. She and dozens of volunteers organized the event for people wanting to show support for causes championed by progressive organizations. Sweet Honey in the Rock and Brother Sun performed at the event Friday night.
The concertgoers also sang along to performances by Emma's Revolution, Tret Fure and Josh White, Jr. Senator Kagan says the concert has already raised more than $58,000 for Planned Parenthood, American Civil Liberties Union, Brady Campaign to Prevent Gun Violence, League of Conservation Voters and National Gay & Lesbian Task Force.
County Executive Ike Leggett, Congressman Jamie Raskin, Attorney General Brian Frosh and Prince George's County Executive Rushern Baker were among the local and state officials who spoke to the crowd. They urged supporters to continue the fight for progress by working for the causes they believe are right for their communities and the country.
Proceeds from the concert will be divided among the five progressive national organizations featured. Other supporters can click here to contribute to one or all of the nonprofit groups.