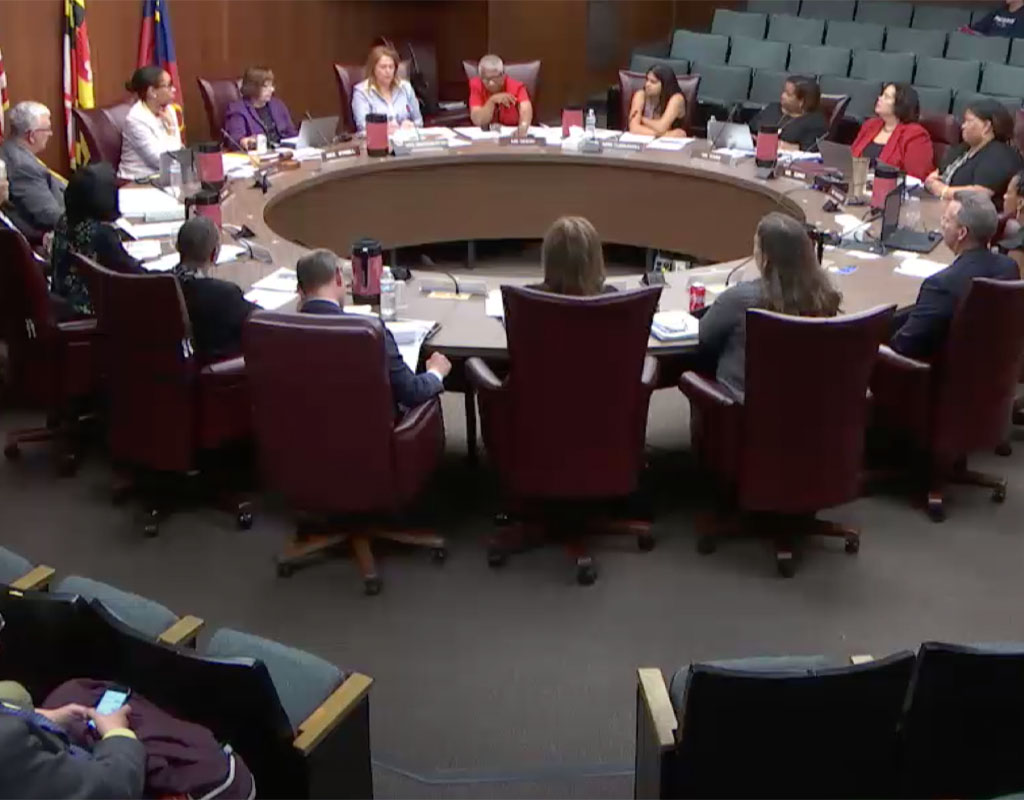 MCPS Awaiting Guidance from State on School Closures
The Montgomery County Public Schools (MCPS) Board of Education is awaiting guidance from state officials about whether to extend the current school closures, Deputy Superintendent Monifa McKnight said during a board meeting Monday.   
McKnight said MCPS is planning for an extension just in case COVID-19 circumstances require it. MCPS is designing plans for remote student instruction and finalizing plans for giving out digital devices like Chromebooks and mobile Wi-Fi hotspots. She said MCPS will provide updates on its continuity of learning model later this week on its regular communication channels like Alert MCPS, the MCPS website, and social media. 
Superintendent Jack Smith said when it comes to graduation, MCPS is having conversations with state Superintendent Karen Salmon, as diplomas come from the state. 
Smith said they are talking about ensuring that every student will have every opportunity to meet graduation requirements, and will possibly relax or eliminate certain requirements this year. 
All Maryland public schools are closed for two weeks from March 16-27.
Virginia Gov. Ralph Northam announced Monday that all K-12 schools will be closed through the end of the academic year.
MCPS Special Board of Education Meeting – 03/23/20 (AUDIO ONLY) https://t.co/l0Aja9RZai

— Moco BOE (@mocoboe) March 23, 2020