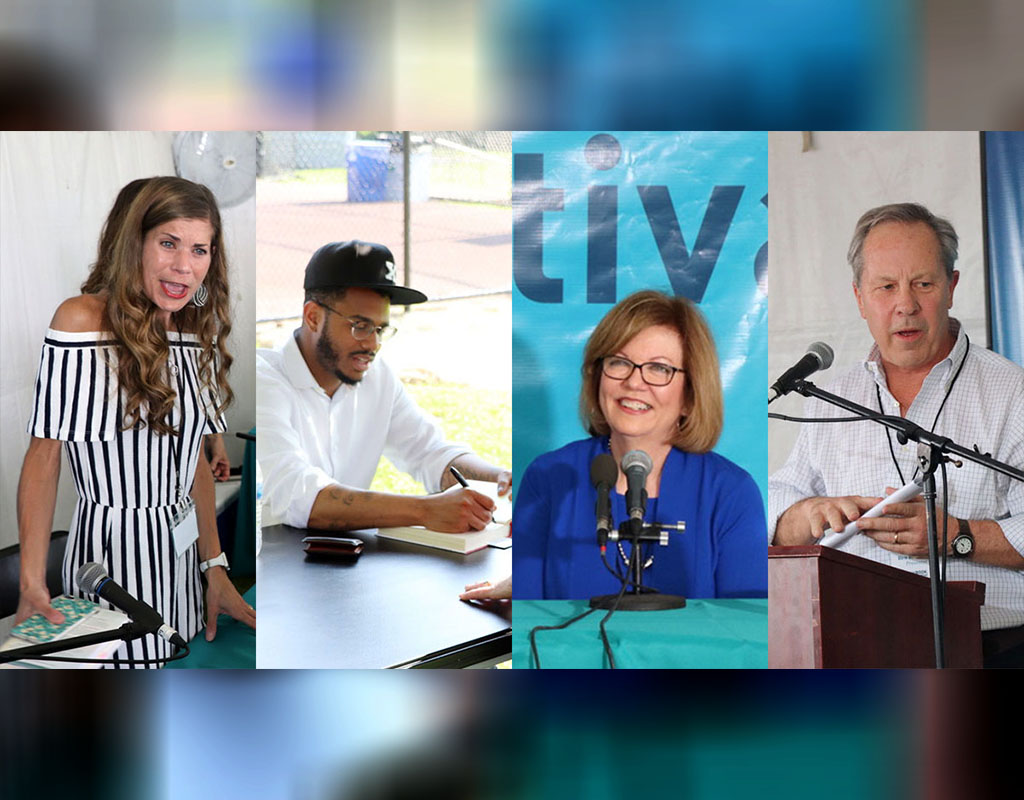 Influential Authors Stop By 10th Annual Gaithersburg Book Festival
The 10th annual Gaithersburg Book Festival featured 140 authors who are celebrated at the local and national level.
"This year is the one that I think matches the City of Gaithersburg the most in terms of its diversity," Gaithersburg Mayor Jud Ashman said.
Some in attendance include Sarah McCoy, author of "Marilla of Green Gables"; Kwame Onwuachi, former Top Chef contestant, and author of "Notes from a Young Black Chef"; Susan Page, the Washington Bureau Chief for USA Today and author of "The Matriarch: Barbara Bush and the Making of an American Dynasty"; and Ben Bradlee Jr., former editor of The Boston Globe who oversaw their award-winning coverage of the Catholic Church's sexual abuse coverup and author of "The Forgotten: How the People of One Pennsylvania County Elected Donald Trump and Changed America."
McCoy, who's a friend of the festival, has nothing but positive things to say about the big day.
"I love coming to this festival, it really is one of the best in the nation and I have gone to almost all the book festivals in the nation," said McCoy.
Onwuachi, who attended his first Gaithersburg Book Festival called the experience "amazing."
"It was my first time being here and the people that came out were so receptive and the book seemed to really resonate with the people that read it," said Onwuachi. "So it was really, really great being here, and I can't wait until next year."