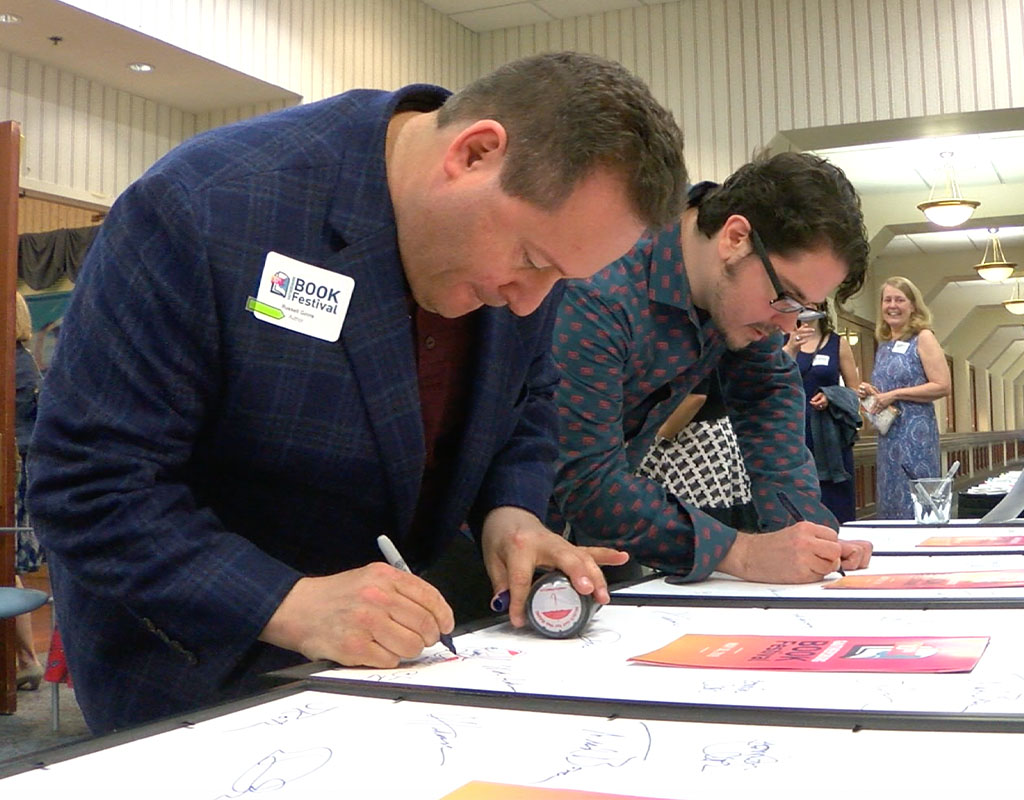 Local Officials Excited to Meet Authors at Gaithersburg Book Fest
Some of the biggest authors are coming from around the world to attend the 10th annual Gaithersburg Book Festival on Saturday from 10 a.m. to 6 p.m.
The night before the big event, authors are invited to mingle with one another at a VIP Authors Reception. Local politicians came up for the pre-festival celebration, including Gaithersburg Mayor Jud Ashman, Maryland Sen. Cheryl Kagan (D-District 17), and Montgomery County Council Vice President Sidney Katz.
Watch the local officials speak about what authors they are most excited to meet at the Gaithersburg book festival.