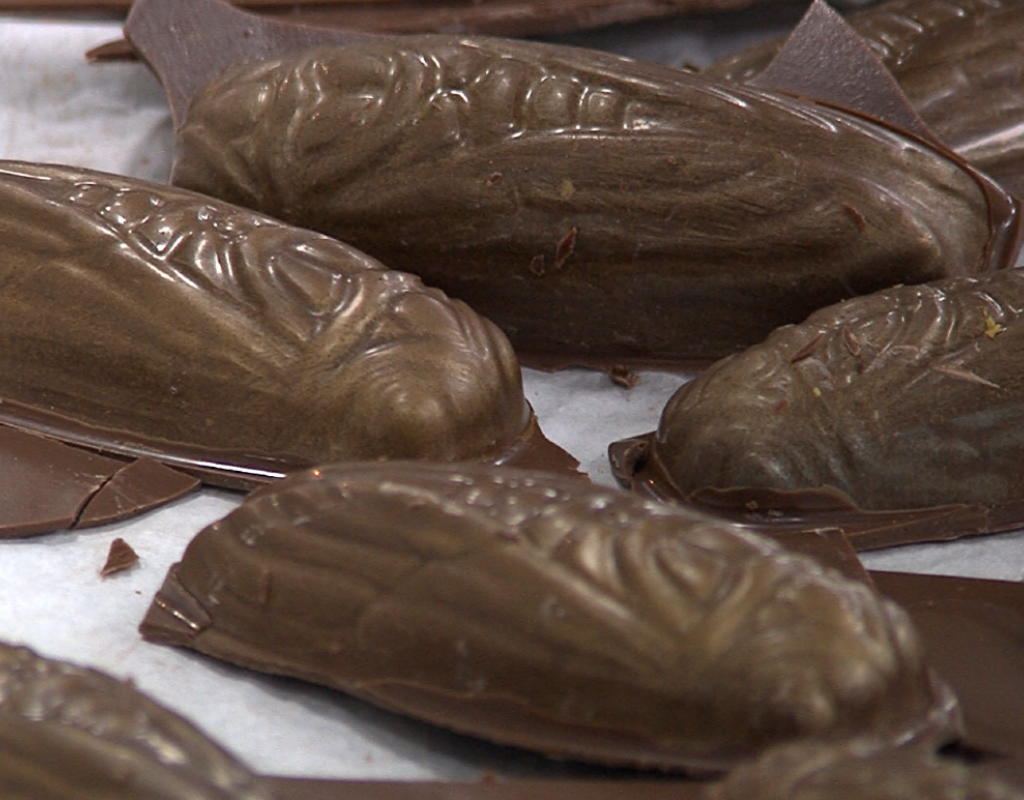 How Sweet It Is: Gaithersburg Candy Company Selling Chocolate Covered Cicadas
For many, the idea of eating a cicada might not be the most appetizing thing in the world. But add some chocolate into the mix and now you're talking.
Chouquette, a candy company in Gaithersburg, is now making the ultimate chocolate treat worth indulging in every 17 years. And it's created quite a buzz.
In 2020, Chouquette's biggest selling treat was its Dr. Anthony Fauci chocolates. Now that the Brood X cicadas have returned after a 17-year hiatus, Chouquette is selling chocolate-covered cicadas and is receiving hundreds of orders from around the world.
MyMCM visited Chouquette and its owner Sarah Dwyer, who days earlier when viral when she ate a cicada on a Baltimore TV station.
"So I spent 10 years building a business for chocolate-covered caramels, and I spent a year in France doing pastry school, and I got famous for eating a bug on television," Dwyer said jokingly to MyMCM.
Normally, Chouquette operates three days a week, making its caramels for online orders and more than 300 local businesses. Since gaining national attention, however, the business is operating 7 days a week fulfilling more than 700 orders and making more than 7,000 chocolate-covered cicadas.
Several people are gathering live cicadas for Dwyer, including her mother as well as middle school students. The cicadas are put in the freezer, and later they are boiled, air fried and dipped in chocolate.
Dwyer praised her staff for rising to the occasion. "We do hire inclusively so we hire people with different abilities and it's the smartest business decision I ever made. It's not charity, it's super smart business," she said.
Dwyer believes it's worth marking the 17-year cicada emergence by trying one of the insects. She encourages people to share their stories of eating a cicada to post about it on social media using the hashtag #CicadaChallenge.
Chocolate-covered cicadas are available for order on Chouquette's website and they can be shipped to people around the world. And don't worry, for those who don't want to eat an actual cicada, Chouquette is also selling chocolate molds shaped like cicadas but filled with marshmallows.
"So if you want to mail them to someone you love or someone you don't love you can send them chocolate-covered cicadas from us," Dwyer said.