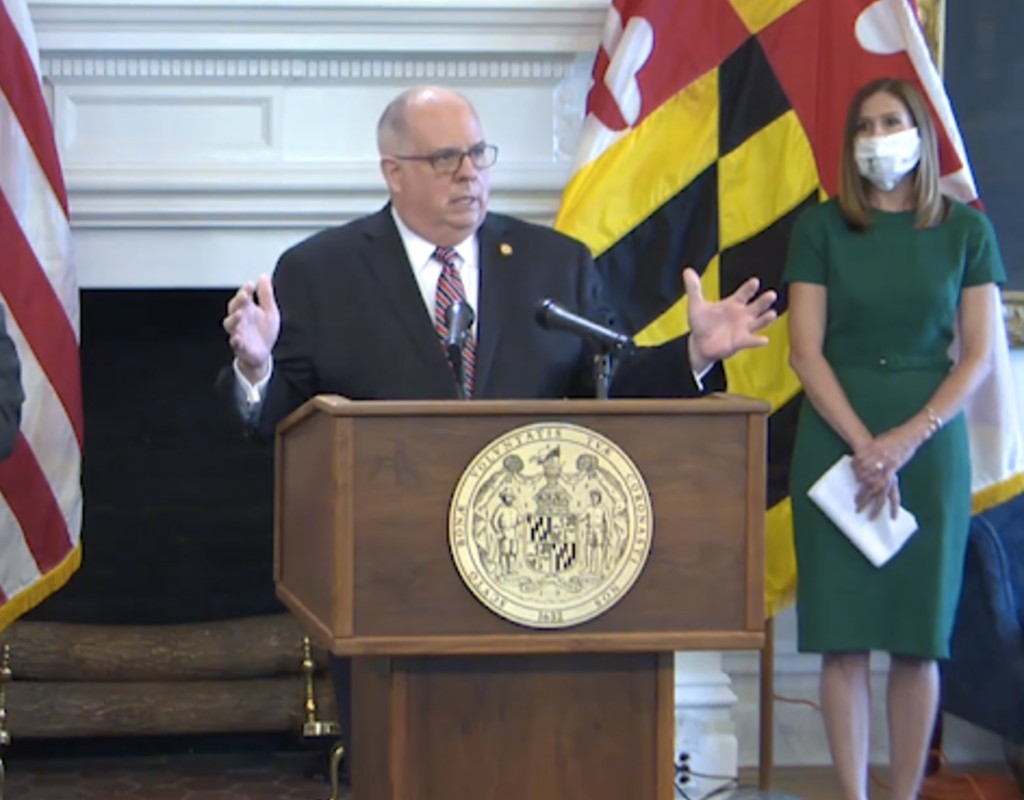 Hogan Will 'Take Another Look' at Reopenings if Non-Compliance Gets Out of Control
If non-compliance with COVID-19 guidelines continues in bars and restaurants, Maryland may have to reconsider the reopenings it's allowed so far, Gov. Larry Hogan said at a press conference Wednesday. 
"At this point we're trying to crack down on the bad apples without killing the entire industry and all those folks that work there and causing more unemployment," Hogan said.  
"But look, if this gets out of control, if people continue to not follow the rules, we'll have to take another look."
He emphasized that Maryland opened bars with restrictions like seated-only service, physical distancing and opening to a maximum of 50 percent capacity. About 95 percent of businesses are following public health guidelines, but some are not, he said. 
On Tuesday, Hogan sent a letter to county leaders urging them to enforce COVID-19 restrictions. "The vast majority of bars and restaurants in our state are in compliance, but some are flagrantly violating the law and endangering public health," the letter reads. "You have the responsibility to enforce these laws."
Montgomery County has released two statements announcing the closings of several businesses due to failure to comply with health guidelines, on July 6 and again on Tuesday. Most recently, Society Lounge and Republic Garden, both located on Georgia Avenue, were closed and had "their license[s] suspended […] for not maintaining adequate social distancing." 
In order to reopen, the county says the businesses must provide the Department of Health and Human Services (DHHS) with a "written plan detailing how requirements set forth in Executive Order 082-20 will be met." 
Watch Hogan discuss the issue of non-compliance in restaurants and bars at Wednesday's press conference: