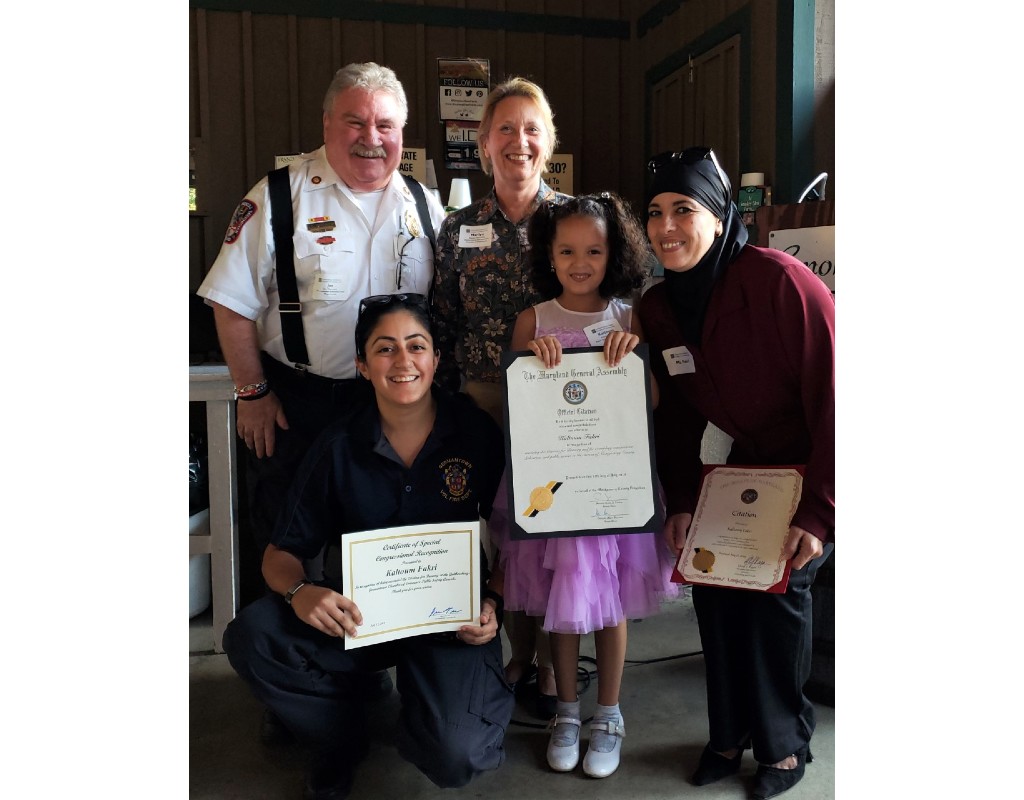 Six-Year-Old Germantown Girl Honored for Saving Mother's Life in June
A six-year-old Germantown girl was honored for saving her mother's life in June. The girl, Kaltoum Fakri, acted heroically when she discovered her mother at home unconscious and not breathing.
Fakri attempted to wake her mother but was unsuccessful, so she called 911. Following the 911 dispatchers' instructions, Fakri ran two doors down to seek help from her neighbor, Joe Chornock. Chornock happens to be the Fire and Rescue Chief of the Germantown Volunteer Fire Department.
When Chornock answered the door, Fakri handed him the phone with 911 on the line. A home security camera has footage where Fakri is heard talking to Chornock.
"Mommy stopped breathing at my house," Fakri says on camera, according to public safety officials. "I was saying 'Mommy, Mommy, wake up,' but she was not waking up."
Chornock sped to the Fakri home and helped revive the mother before first responders arrived. Fahkri's quick thinking saved her mother's life.  
On July 12, Fakri was named the second recipient of the Community Award at the Gaithersburg-Germantown Chamber of Commerce's 2019 Public Safety Awards. Fakri was out of town with family during the award ceremony, but Chornock spoke highly about her courage.
In September, the Gaithersburg-Germantown Chamber of Commerce invited Fakri to its annual membership picnic, where they presented Fakri with the award in person.
Photos of
Kaltoum Fakri Accepting Community Award