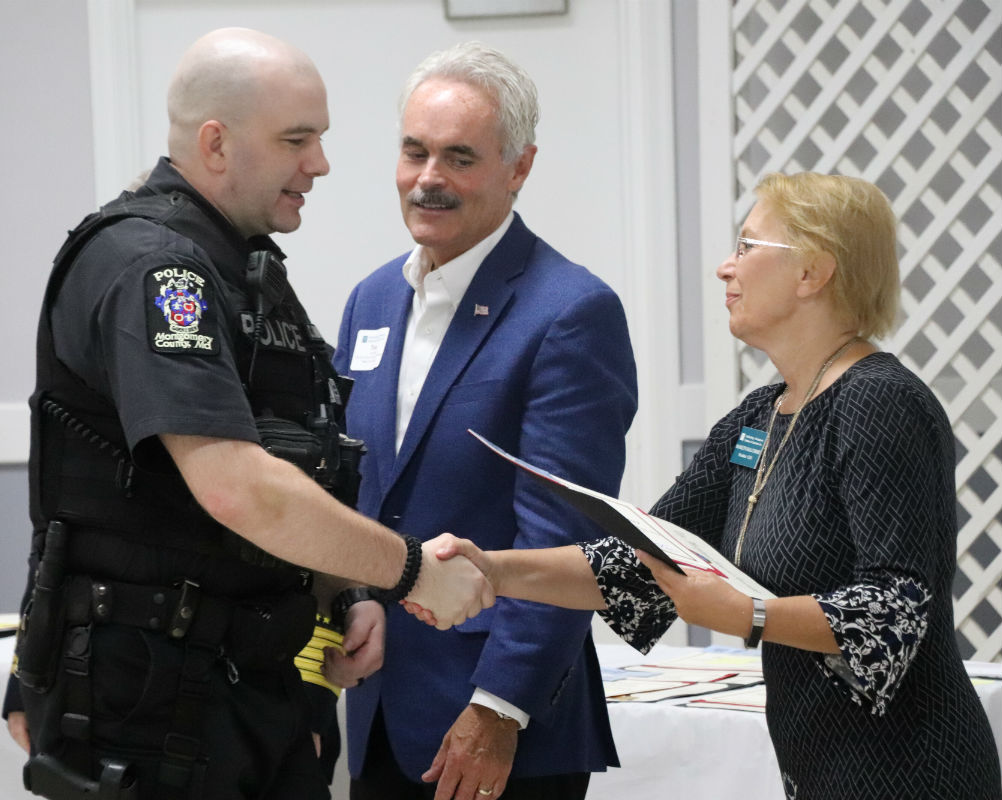 Montgomery County Police Celebrated for Bravery in Gaithersburg Dog Attack
Montgomery County Police Officers Geoff Rand and Christopher Mumper were awarded the Citation for Bravery at the Gaithersburg-Germantown Chamber of Commerce's Public Safety Ceremony for their response to a vicious dog attack in February.
After a dispute at a Gaithersburg residence, two dogs became very agitated and attacked three people. A man and woman – the woman with severe injuries – were able to get out of the house, but another woman was stuck inside with the dogs. The officers tried multiple strategies including pepper spray and scare tactics with a ballistic shield, but eventually resorted to shooting the dogs.
Both officers were awarded for their courage and persistence in saving the victim's life.
Related: