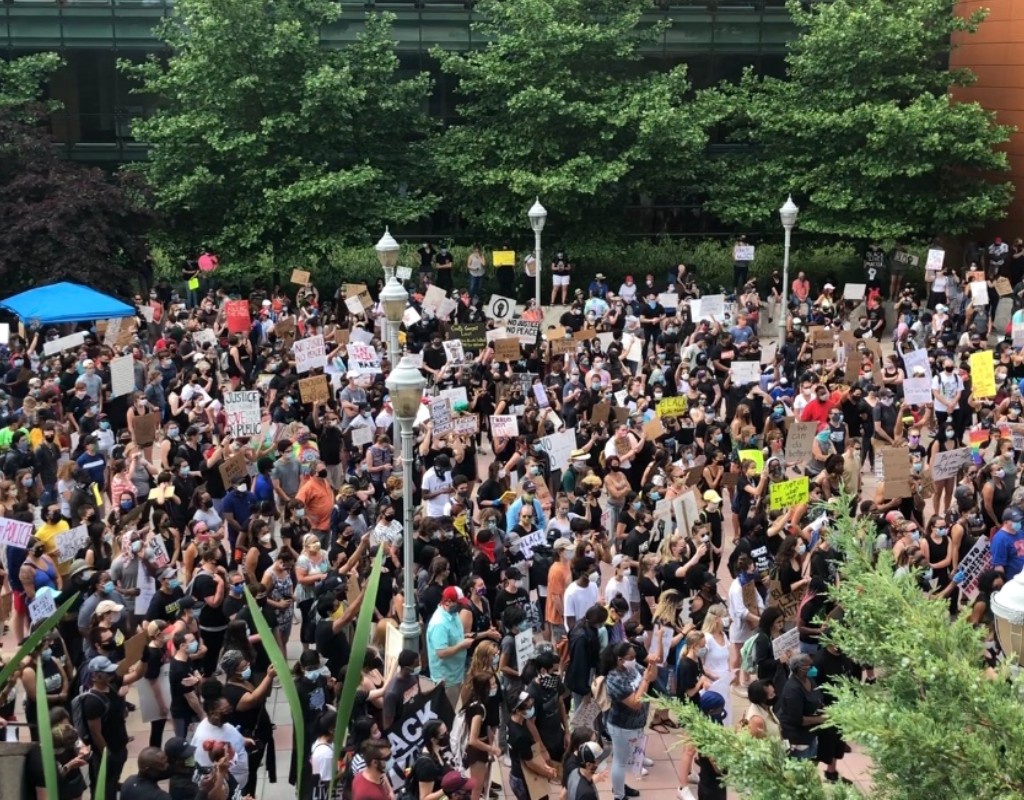 Gayles and Hogan Encourage Protesters to Get Tested for COVID-19
Montgomery County Health Officer and Chief of Public Health Services Dr. Travis Gayles encourages residents who have attended Black Lives Matter protests to get tested for COVID-19 if they are concerned about exposure.
"I think we do see folks going to the protests who may be disproportionately impacted if they do contract it," he said at a virtual media briefing Wednesday. 
"If you have been in an area where you think you may have come into contact or are concerned for an exposure, we would recommend you get tested."
Gayles said testing criteria in the county now includes a category for asymptomatic people, as in those who may have known contact with an exposed person or were in an area without proper social distancing but do not have symptoms of the illness. 
Gov. Larry Hogan said recent protests are worrying health officials at a press conference Wednesday. 
"Public health officials do have serious concerns, however, about the dramatic, immediate end to physical distancing," he said. 
Hogan said the state went from following 10-person gathering limits to thousands of people congregating for protests. He cited a study that found a potential for a 250 percent increase in the rate of COVID-19 infection in those attending mass gatherings. His health experts encourage anyone who attended protests to immediately get tested and avoid vulnerable populations. 
At a June 3 press conference, he said he's glad people can freely protest but still expressed the same concern. 
To young people, Hogan said, "I wouldn't be hugging grandma until you get that test."