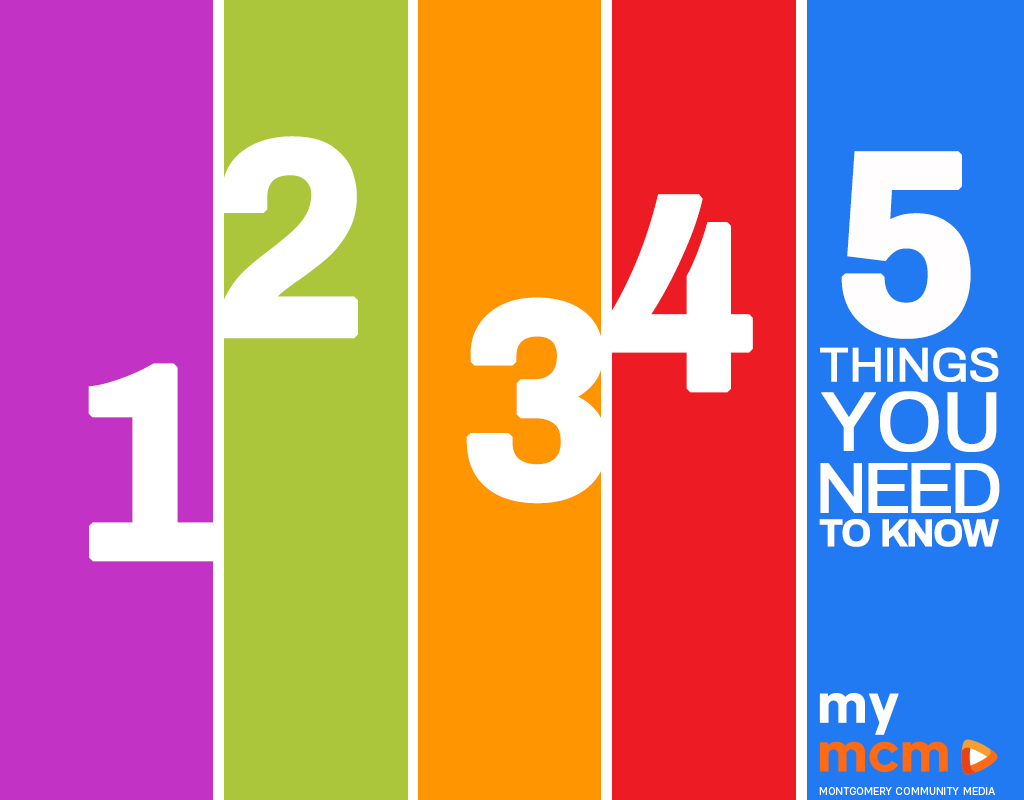 5 Things to Know Today, Nov. 15, In Montgomery County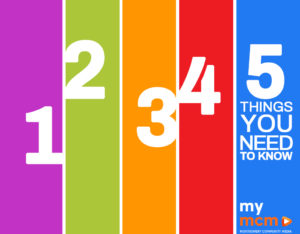 Today is Monday, Nov. 15, and here are five things to know in Montgomery County.
1. Council Media Briefing: Council President Tom Hucker and Councilmember Friedson will hold a media briefing today at 11:30 a.m. to announce climate legislation which would dedicate 10 percent of the County Energy Tax revenues to Montgomery County Green Bank. Bill 44-21 will be introduced at Tuesday's Council meeting in the afternoon session. The briefing will be streamed on the Council's Facebook page here.
2. Vaccinations for Children:  COVID-19 vaccinations for 5-11 year olds started last week in Montgomery County. Currently, there is a limited vaccine supply and appointments are required. Pharmacies, private physicians and county clinics offer the vaccine.
3. Municipal Monday:   The City of Gaithersburg holds a special session at 7:30 p.m. Jud Ashman, Lisa Henderson, and Jim McNulty will be sworn into office and each will serve a four-year term. The Poolesville Town Commissioners are scheduled to meet at 7 p.m. virtually. The agenda and information to watch the meeting may be found here. Rockville's Mayor and Council meet virtually at 7 p.m. with a full agenda.
4. Rockville's Deadline for COVID Vaccinations: The City of Rockville's deadline requiring current employees to be fully vaccinated is today.
City of Rockville Sets Deadline for Employees to Get Covid Vaccinations
5. Park Closures:  The Rachel Carson Conservation Park in Olney is closed today as part of Montgomery Parks annual deer population management program. The schedule of park closures is available here.
Our annual deer population management program is now underway at sixty parks.

For schedule and park closures, visit our website: https://t.co/jl7F0RApDi. pic.twitter.com/IHMH8l8EpR

— Montgomery Parks (@MontgomeryParks) October 25, 2021
Did You Know? The Montgomery County Remembrance and Reconciliation Commission was created by the County Council in 2019 to promote a better understanding of the county's history, including recognition of the three Black men who were lynched in the late 1800s. The Commission is calling for November to be a month of Remembrance and Reconciliation in the County. Montgomery Community Media partnered with the Commission to live stream the soil collection ceremony honoring two of the victims which was held in Rockville on Sept. 26.
And as a reminder to our loyal readers…Find the latest coronavirus news updates in Montgomery County here.

For the latest news and events in Montgomery County, stay with MyMCMedia. We hope you will also follow MyMCMedia on Facebook, Twitter and Instagram.