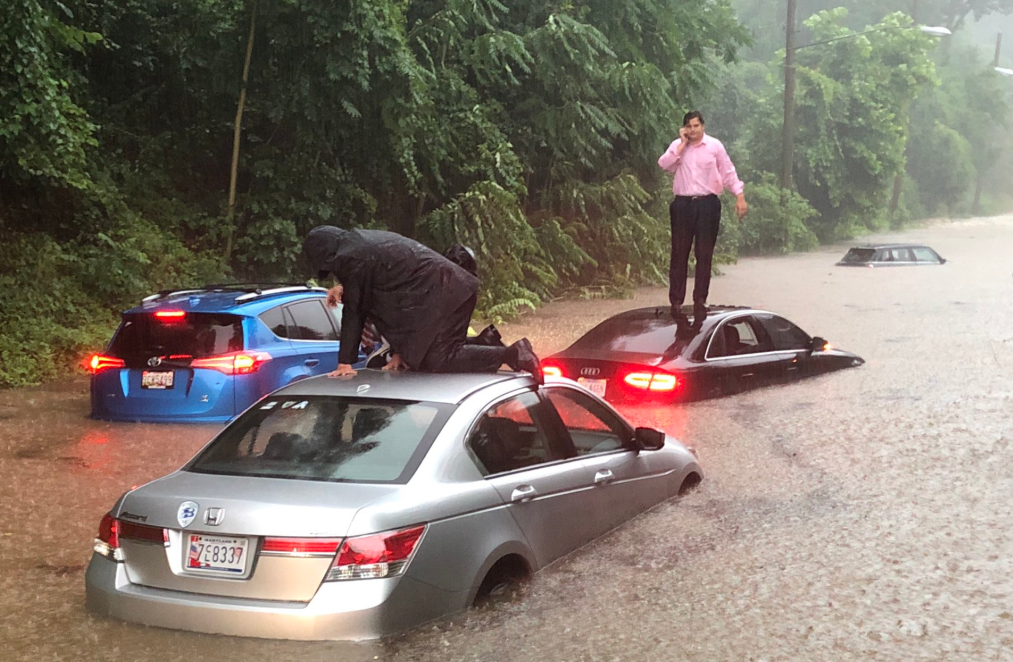 Going Viral: WTOP Reporter Details Dramatic Flood Photo
Record-breaking rainfall caused severe flooding locally on Monday. WTOP General Assignment Reporter Dave Dildine captured the danger of the rising waters in a dramatic and memorable photo of a man standing on top of his car talking on his cell phone taken on Canal Road.
The photo went viral and was featured on the cover of today's Washington Post.
Although the people in the picture were safely rescued, it could have been much worse. MCM's Jordan Lindsay has the story.