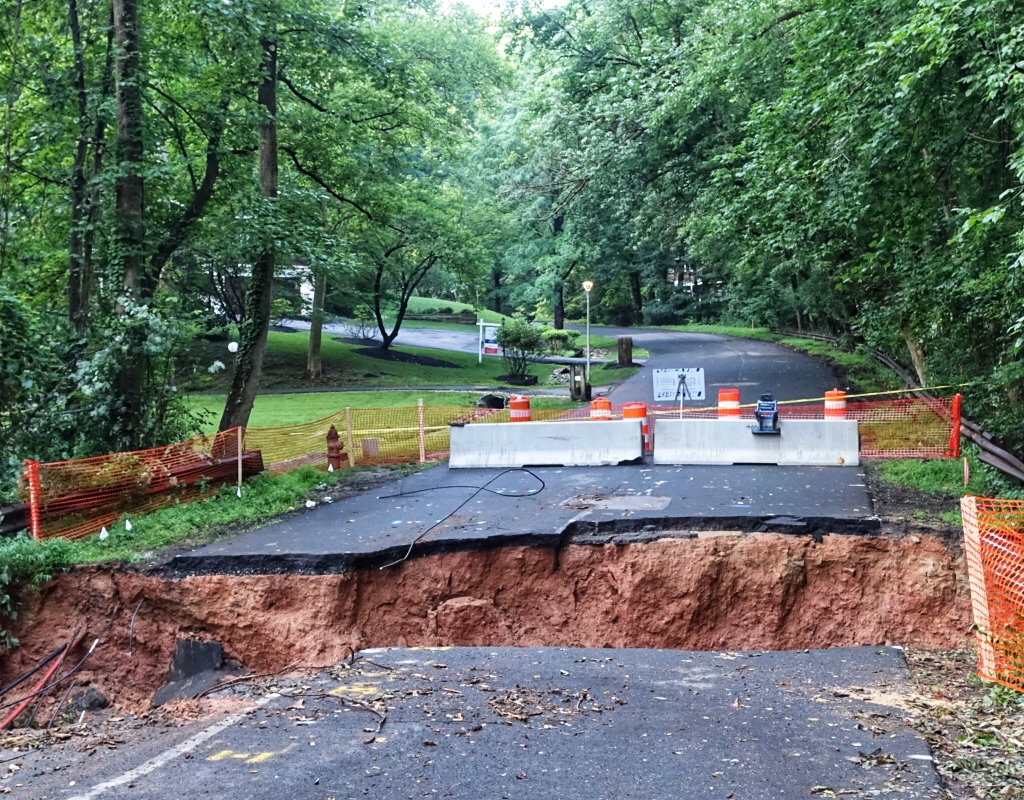 Sinkhole – Fenway Road Closed Due to July 8 Rain
Carderock Springs residents witnessed an unexpected washout Monday across Fenway Road because of excessive rainfall.
Monday's storm was powerful enough to cause a water main break on Fenway Road at Carderock Drive.
Since July 8, the road has been closed and will remain closed until further notice. Plans are being made for permanent repairs, no date has been provided for when repairs will be completed.
Photos from July 12: