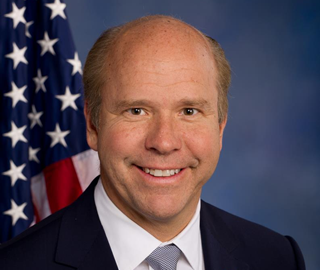 Rep. John Delaney: "Pope's Message is Bigger Than Politics"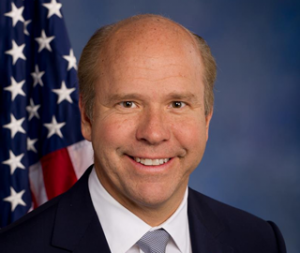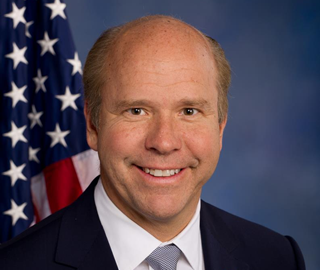 When Pope Francis addressed a joint meeting of Congress, he became the first Pope to speak in the House Chamber.
After the Pope's historic speech, Congressman John Delaney released a statement, noting that "the Pope's message is bigger than politics."
Read Delaney's entire statement, below:
"Pope Francis delivered a message of compassion, unity and hope and eloquently called upon Congress to advance the cause of justice. He spoke powerfully about our shared obligation to respond to those in need and to leave a better world for the future. The Pope's message is bigger than politics; it is a challenge to uphold what he called our 'personal and social responsibility' to care for others and to follow the Golden Rule. Very importantly, he spoke out against political division and reminded us of our duty to work together towards the common good. In a time of discord, Pope Francis delivered a unifying message.
"I'd like to thank Pope Francis for coming to the Capitol and addressing Congress. His entire visit means so much to our country and has done so much to bring people of all faiths together. I know that the Pope's words will remain in my heart for a long time. I sincerely hope that history will mark this day not only as the first papal address to Congress, but as the beginning of a new time in Washington, when in a spirit of humility we saw the likeness of God in the faces of those who are suffering and resolved to treat them as our brothers and sisters."
<blockquote class="twitter-tweet" lang="en"><p lang="en" dir="ltr">Pope Francis delivered a message of compassion, unity and hope and eloquently called upon Congress to advance the cause of justice. – John</p>&mdash; Rep. John Delaney (@RepJohnDelaney) <a href="https://twitter.com/RepJohnDelaney/status/647153353412231172″>September 24, 2015</a></blockquote>
<script async src="//platform.twitter.com/widgets.js" charset="utf-8″></script>