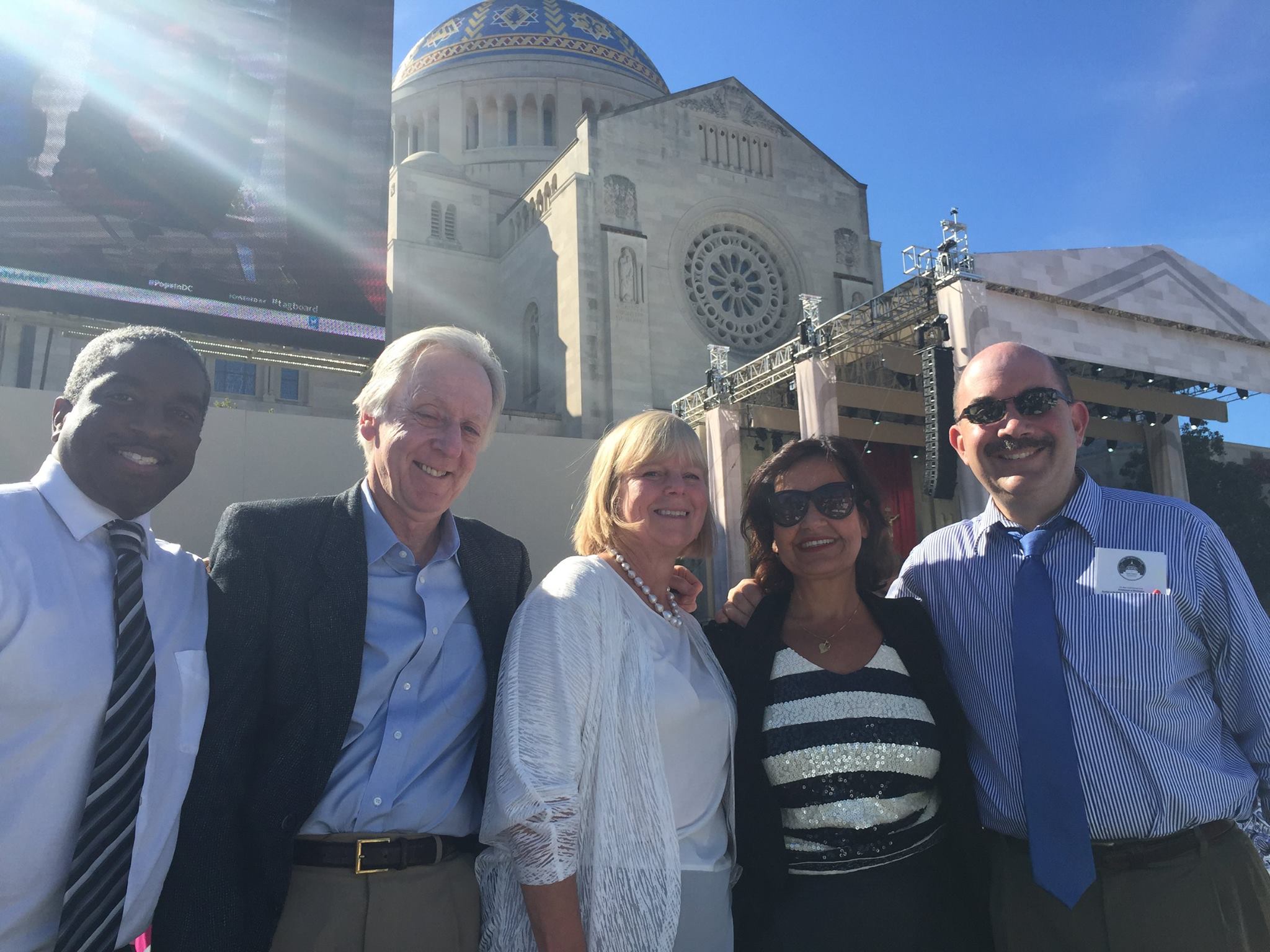 At Papal Mass Leventhal Says "Pope Speaks With Conviction"
Montgomery County Council President George Leventhal attended the papal mass on Sept. 23 at the Basilica of the National Shrine of the Immaculate Conception.
Leventhal, along with wife Soraia, said Pope Francis speaks with conviction and added he "loved" to hear his remarks in Spanish.
"As someone who is not Catholic, I'm moved and impressed that a man can have such an impact. … I just admire him," Leventhal said.
During the pontiff's homily, Leventhal said he "talked about humility, service, and living the message of the church."
The pope is on a six-day visit to the U.S. During his first full day, on Wednesday, Pope Francis attended a welcoming ceremony on South Lawn of the White House and on his speech he talked about social justice, climate change, and emphasized the fight against poverty.
Montgomery County Executive Isiah Leggett and Councilmember Nancy Floreen also attended the papal mass.