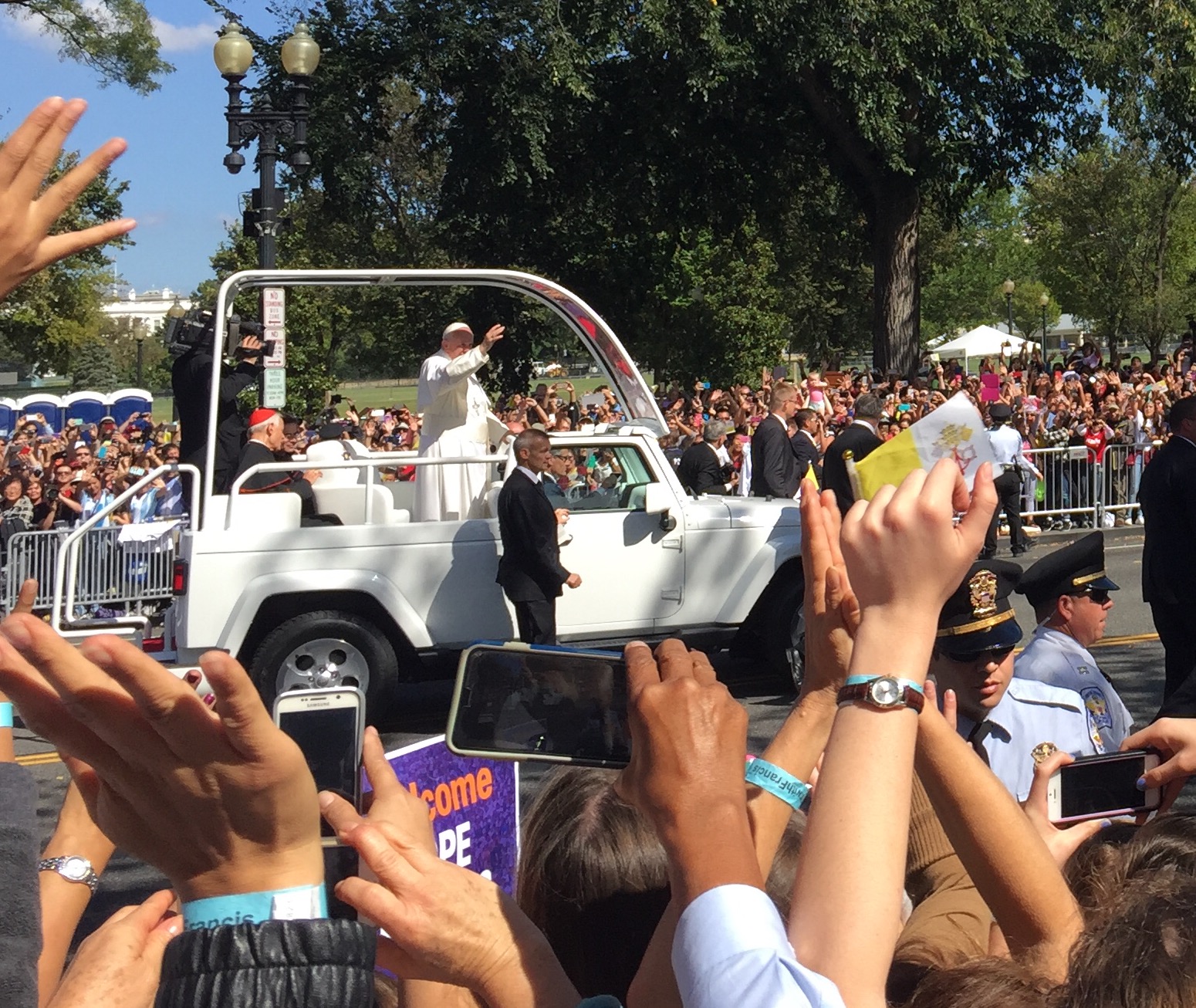 Local Church Takes Pilgrimage to the Papal Parade (VIDEO)
The day began early for parishioners at Saint Michael the Archangel in Silver Spring on Wednesday. The crowd filled the church at six a.m. then traveled to Washington D.C. to see Pope Francis greeting thousands of people.
"Coming here and just enjoying being Catholic and getting to see the leader of our church and just celebrate all that he has to say," said Dominique Butcher, a Silver Spring resident.
Others were excited about the pope's visit; they were not even able to sleep the night before.
"First of all I am very excited. This is my first time ever. … I wasn't able to go to sleep. I thank God that He gave me the opportunity for me to come and see the pope," said Silver Spring resident Jessica Villacorta.
Saint Michael parishioners then made their way to D.C. often shouting "Viva El Papa. Viva" or long live the pope.
The pontiff is on a six-day visit to the U.S. During his first full day, on Wednesday, Pope Francis attended a welcoming ceremony on South Lawn of the White House and on his speech he talked about social justice, climate change, and emphasized the fight against poverty.
"I look forward to these days of encounter and dialogue in which I hope to listen to and share many of the hopes and dreams of the American people," the pope said.
After the White House speech, Pope Francis made his way to greet the crowds.
Rosa Pichardo, of Silver Spring, said her dreams came true today.
"That was so exciting. I almost cried. I almost cried many times. It's something that I never imagined," Pichardo said after seeing the popemobile and added: "His message was the best."
"We're very glad because him coming and talking about immigration. … We wish the government and everybody listen to what [he has] to say," Pichardo said.