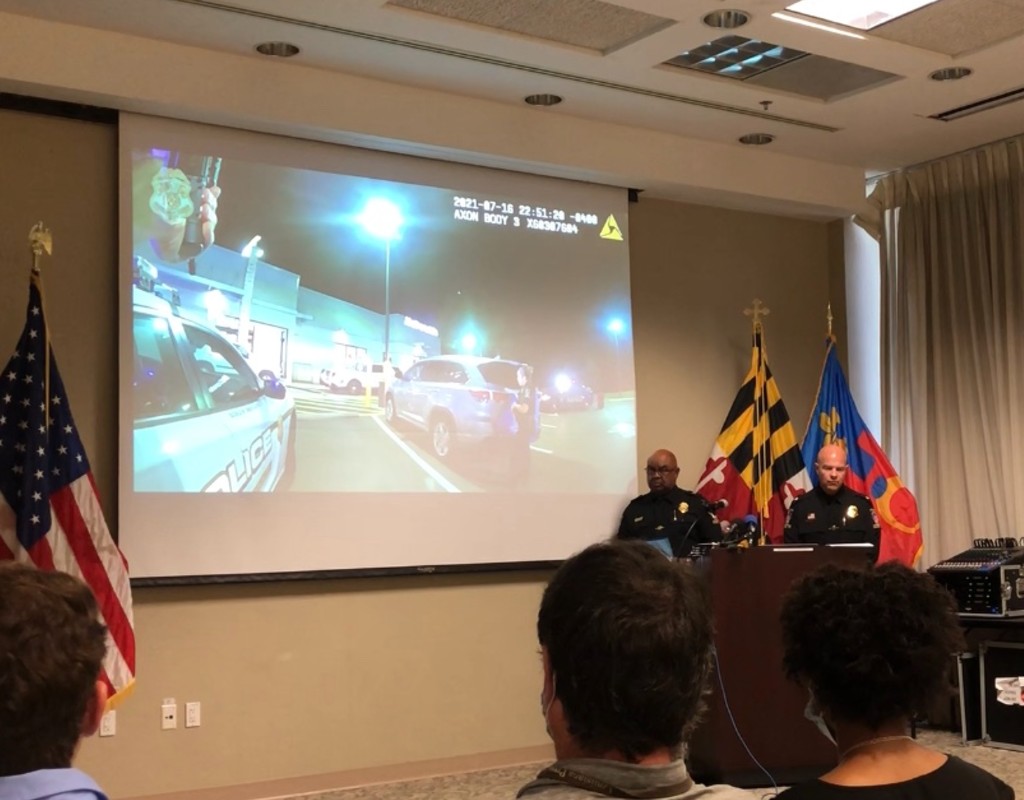 Police Release Body Camera Footage from July 16 Fatal Shooting of Gaithersburg Man 
Montgomery County Police held a press conference Tuesday to review officer body camera footage from the July 16 fatal shooting of 21-year-old Ryan LeRoux at a McDonald's restaurant in Gaithersburg.
According to police, a person called 911 to report LeRoux was in a McDonald's drive-thru on Flower Hill Way refusing to pay for his food or leave. Police said a responding officer approached his car and immediately saw a handgun in the passenger seat next to LeRoux.
The 29-minute compilation video released by the department is made up of portions of body camera footage from several officers at the scene, as well as a phone call audio recording between LeRoux and an emergency communications dispatcher. The following video includes graphic content and viewer discretion is advised.
Police Chief Marcus Jones said all video will be released after the incident investigation is complete.
As is protocol for officer-involved shootings, the officers involved have been placed on administrative leave. They are Sara Vaughan, Brooks Inman, John Cerny and Roman Schmuck. Jones shared their names at a previous press conference.
The Howard County State's Attorney's Office is reviewing the incident. Per an agreement between the Montgomery County State's Attorney's Office and Howard County State's Attorney's Office, when there is an officer-involved shooting in one county, the other county's office will review it.
Previous Post
Police Identify Gaithersburg Resident Fatally Shot by Officers