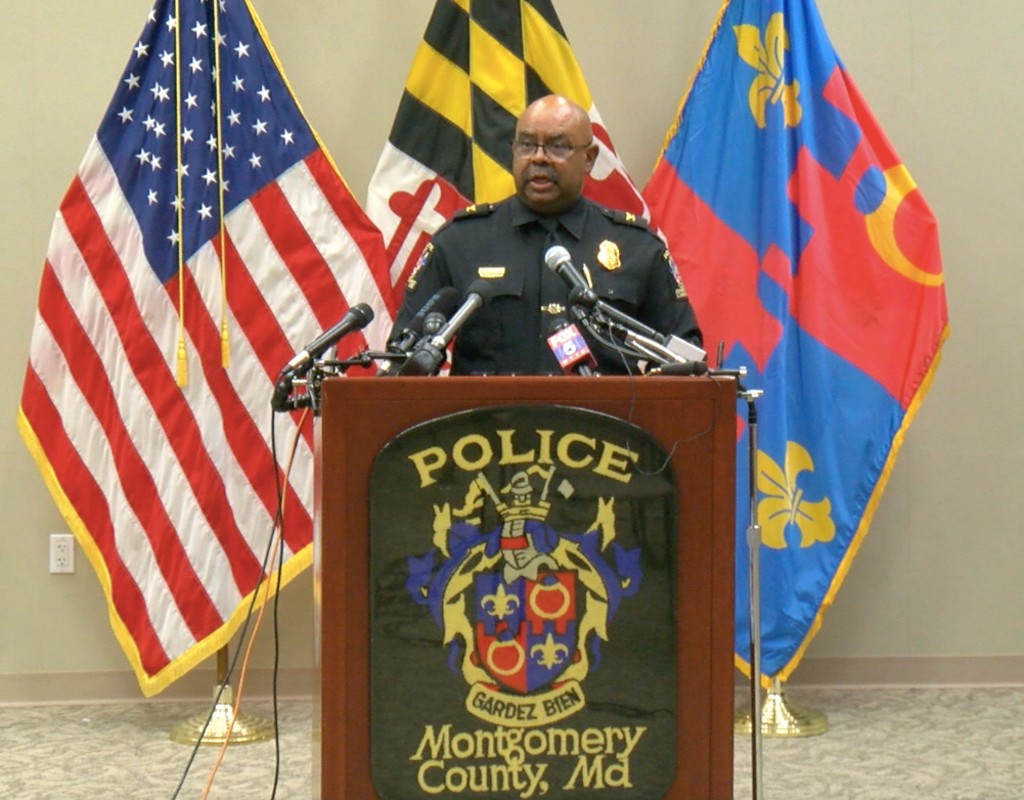 Police Identify Gaithersburg Resident Fatally Shot by Officers
The Montgomery County Police Department (MCPD) revealed the identity of the man who police said was shot and killed by officers following an armed standoff at a McDonald's restaurant in Gaithersburg.
Ryan Leroux, 21, of Gaithersburg, is the deceased, Police Chief Marcus Jones said during a press conference Monday. Jones said a person called 911 Friday night to report Leroux was in the drive-thru refusing to pay for his food or leave. A responding officer approached Leroux's car and immediately saw a handgun in the passenger seat next to him, according to police.
Additional officers arrived and Jones said a sergeant was able to speak with Leroux on his cell phone and tried to convince him to exit his car, but he was not cooperating. Police also called in for a negotiator, Jones said, however there was use of force resulting in officers shooting Leroux before the negotiator arrived. A loaded Glock 27 was recovered from Leroux's person, according to police.
As is protocol for officer-involved shootings, the officers involved have been placed on administrative leave. They are Sara Vaughan, Brooks Inman, John Cerny and Roman Schmuck, Jones shared.
The Silver Spring Justice Coalition gathered outside police headquarters in Gaithersburg, where the press conference was held, to demand accountability and transparency. Co-chair Bob Veiga said they were denied entrance to the indoor event.
Chief Jones said he plans to release body camera footage in the near future. Leroux's family has viewed it, as well as County Executive Marc Elrich.
The Howard County State's Attorney's Office will review the incident. Per an agreement between the Montgomery County State's Attorney's Office and Howard County State's Attorney's Office, when there is an officer-involved shooting in one county, the other county's office will review it.
Previous Post
Police: Montgomery County Officers Shoot, Kill Man Following 'Armed Standoff' at McDonald's