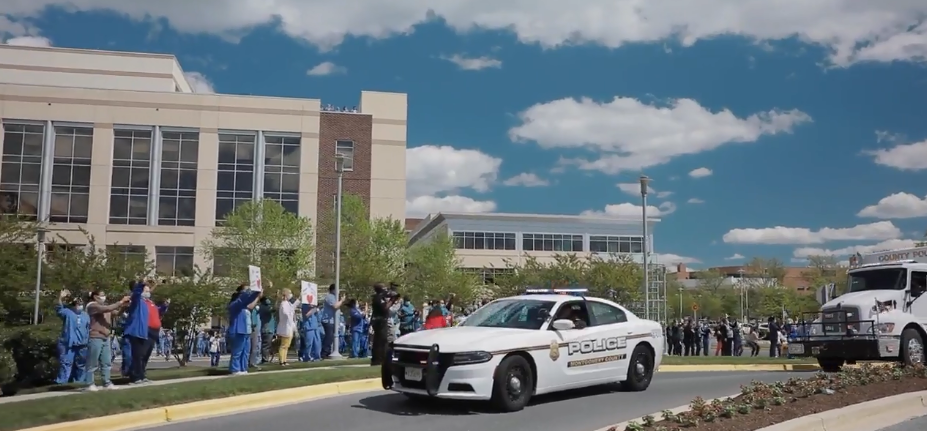 Police Honor Adventist HealthCare Workers With a Parade
Police vehicles from five departments paraded by Adventist HealthCare Medical Center in Shady Grove May 12 to honor the health care workers there.
Participating with their lights flashing were the Montgomery County Police Department, Gaithersburg City Police, Rockville City Police, Montgomery County Sheriff's Department and the National Capital Park Police. The parade took place during hospital and nurses week.
Many hospital employees lined the front of the hospital and parking lot to wave in appreciation and offer their thanks to the first responders.