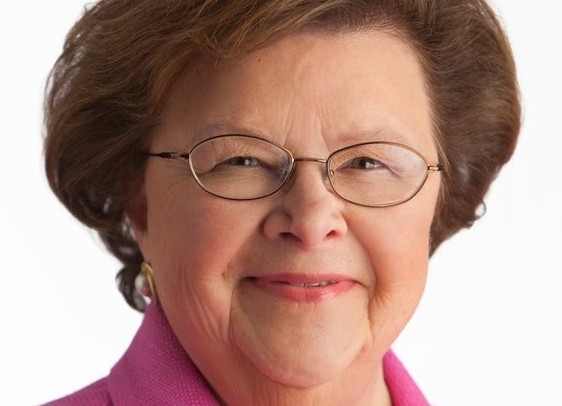 Mikulski Named One of 2016 Presidential Medal of Freedom Recipients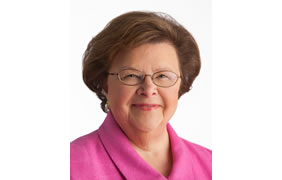 Retiring U.S. Senator Barbara Mikulski is one of 17 people who will be awarded the Presidential Medal of Freedom next week at a ceremony at the White House.
"I am honored and humbled to be recognized by President Obama with the Presidential Medal of Freedom," said Mikulski in a statement released by her office. "To the people of Maryland, I thank you. Time and again you have honored me with your confidence and trust. I'm so grateful for the opportunity you've given me to serve Maryland and the nation. Thank you."
The Presidential Medal of Freedom is described as the nation's highest civilian honor, presented to individuals who have made especially meritorious contributions to the security or national interests of the United States, to world peace, or to cultural or other significant public or private endeavors. The awards will be presented on November 24th.
"I look forward to presenting these 17 distinguished Americans with our nation's highest civilian honor," said President Barack Obama. "From public servants who helped us meet defining challenges of our time to artists who expanded our imaginations, from leaders who have made our union more perfect to athletes who have inspired millions of fans, these men and women have enriched our lives and helped define our shared experience as Americans."
The 17 individuals who will be awarded the Presidential Medal of Freedom, include: Yogi Berra (posthumous), Bonnie Carroll, Shirley Chisholm (posthumous), Emilio Estefan, Gloria Estefan, Billy Frank, Jr.(posthumous), Lee Hamilton, Katherine G. Johnson, Willie Mays, Barbara Mikulski, Itzhak Perlman, William Ruckelshaus, Stephen Sondheim, Steven Spielberg, Barbra Streisand, James Taylor and Minoru Yasui (posthumous).
You can read more about the award and the recipients online, here.
Headed to #Senate floor at 4:30pm to speak about being selected to receive Presidential Medal of Freedom. WATCH https://t.co/rSz467DFd0

— Barbara Mikulski (@SenatorBarb) November 16, 2015