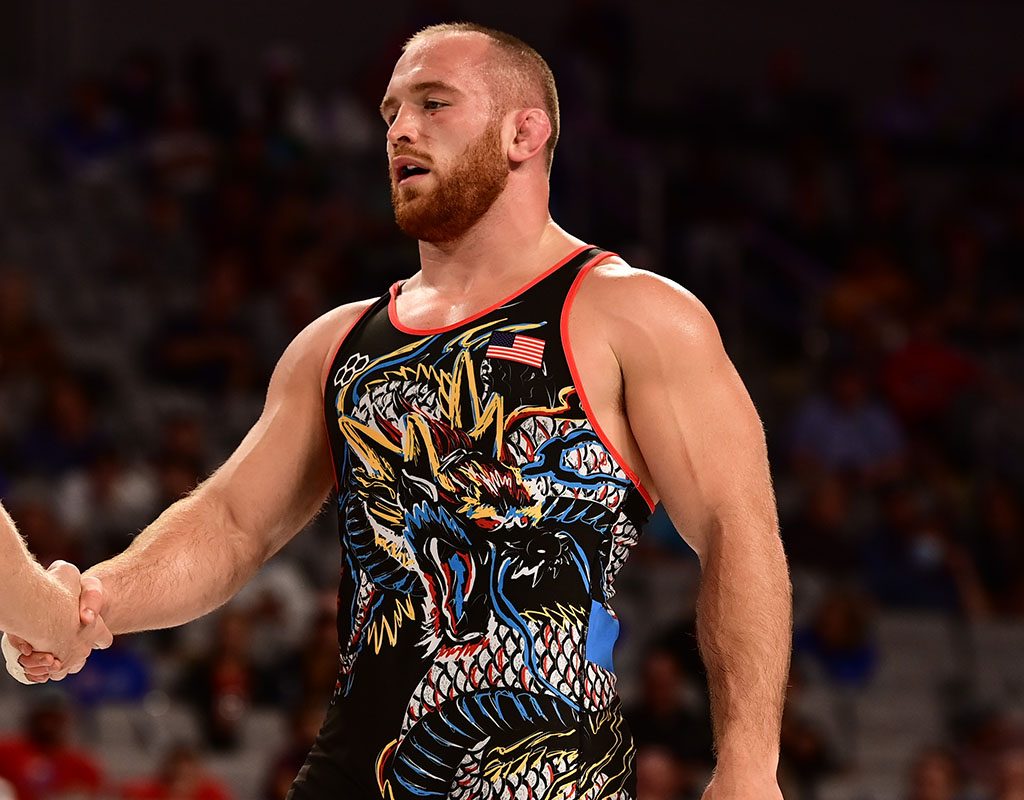 Good Counsel Alum Snyder Loses Wrestling Showdown, Takes Home Silver Medal
One of the most anticipated events of the Tokyo Olympics had a disappointing result for Kyle Snyder.
The former Good Counsel High School wrestling star matched up with Russian Abdulrashid Sadulaev in the 97-kilogram freestyle gold medal match in a showdown of Olympic champions.
Kyle Snyder sprints into the arena. He's fired up.

— Nancy Armour (@nrarmour) August 7, 2021
Both won gold at the Rio de Janeiro 2016 Olympic Games and they had split their previous meetings, each winning once in the world championship finals. Snyder's thrilling 6-5 win in the 2017 worlds remains Sadulaev's only loss since 2014, while Sadulaev got revenge the following year.
On Saturday, Snyder was continually the aggressor in a match where the tension felt thick. But twice in the second period, Snyder went for a takedown only to be turned on his back for two points and Snyder was unable to catch up, losing a 6-3 decision.
It's an Olympic SILVER for Kyle Snyder in the men's wrestling 97kg class. 🥈#TokyoOlympics pic.twitter.com/MeCD5WNrcl

— #TokyoOlympics (@NBCOlympics) August 7, 2021
Snyder trailed 6-0 with less than one minute remaining, but was able to score two points for a takedown and one for driving Sadulaev out of bounds to pull within 6-3. Those were the first points allowed by Sadulaev in Tokyo; he had shut out his first three opponents.
But Snyder, who had scored 23 consecutive points entering the final, could not get any closer.
Can't be anything but proud of Snyder's effort.

Took every attack. He can beat him again.

Sadulaev is one of the best to ever do it, in any era.

— Christian Pyles (@CPyles8) August 7, 2021
He dropped a tough bout, but always makes us proud. Olympic Silver Medalist Kyle Snyder! 🇺🇲🥈

— NLWC (@NittanyLionWC) August 7, 2021
Related posts:
Former Good Counsel Star Kyle Snyder Will Wrestle for Second Consecutive Gold Medal