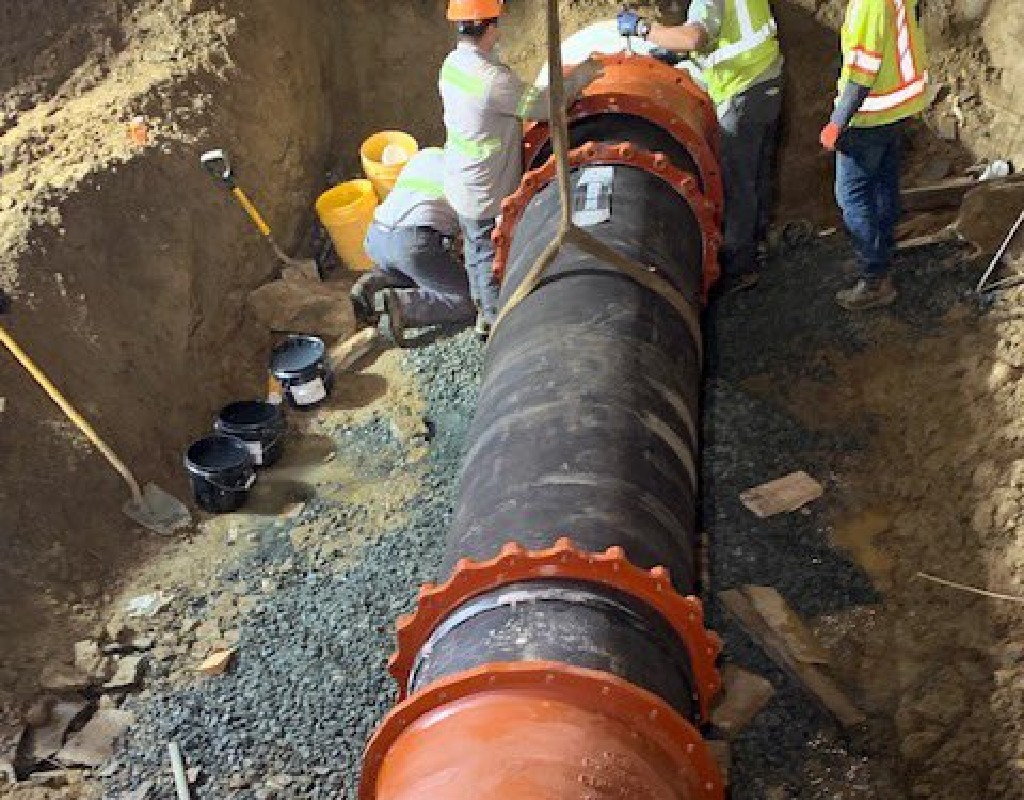 Water Main Break Repaired; Silver Spring Traffic Still Affected Sunday
Washington Suburban Sanitary Commission completed emergency repairs to a water main on Wayne Avenue between Georgia Avenue and Ramsey Avenue in Silver Spring overnight Saturday. However, traffic remained closed Sunday in that area to complete road repairs.
WSSC crews cut and removed a damaged 36-inch pipe, and a new section of pipe was inserted. Several places in the area reported low water pressure due to this incident.
The overnight emergency water main repairs on Wayne Ave in Silver Spring are complete. We appreciate your patience. Road restoration to follow. pic.twitter.com/HttNwwCi92

— WSSC Water (@WSSCWaterNews) August 8, 2021
Traffic Alert: Crews making emergency water main repairs in Silver Spring. Wayne Ave btwn Georgia & Ramsey are closed to traffic. Expect delays, please follow traffic directions. pic.twitter.com/2qn6XqxqbN

— WSSC Water (@WSSCWaterNews) August 7, 2021
Traffic Alert: Wayne Ave. btwn Georgia Ave and Ramsey Ave will remain closed to traffic on Sunday. https://t.co/OdcwyZiHyt

— WSSC Water (@WSSCWaterNews) August 8, 2021
Traffic Advisory: A water main break in downtown Silver Spring closes multiple streets around the Georgia Ave and Colesville Rd area.

If traveling to downtown Silver Spring area today, watch for traffic control direction in the area until water main break has been repaired. pic.twitter.com/k4unxDYbdU

— Montgomery County Department of Police (@mcpnews) August 7, 2021