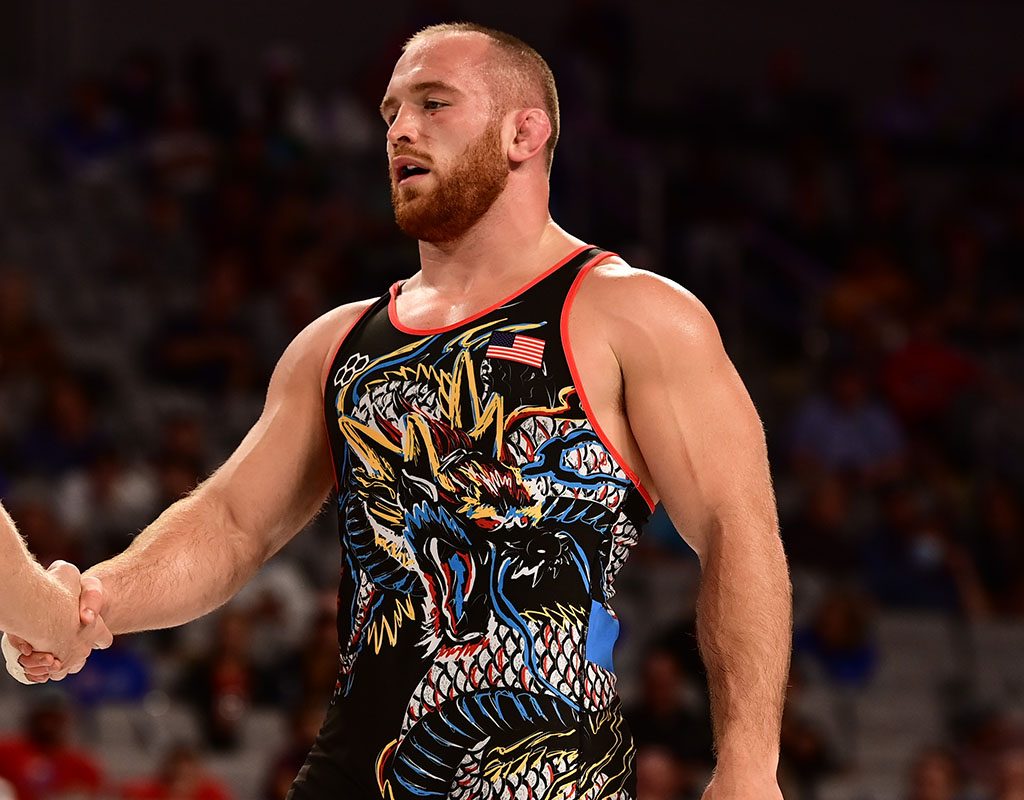 Former Good Counsel Star Kyle Snyder Will Wrestle for Second Consecutive Gold Medal
Wrestler Kyle Snyder allowed a takedown in the opening seconds of his first match of the Tokyo Games. Since then, however, the former Good Counsel High School star has been dominant, posting three consecutive victories without allowing a point, and is now one win away from repeating as the freestyle Olympic champion at 97 kilograms.
Snyder earned his second consecutive shutout in Friday's semifinals, earning a 5-0 victory over Suleyman Karadeniz of Turkey.
In Saturday's championship (in a session beginning at 5:45 a.m. ET), Snyder will face Russian Abdulrashid Sadulaev, who also has been dominant, beating his first three opponents by a combined 19-0.
Kyle Snyder puts himself in the Olympic Finals! We will get the rematch we all hoped to see, 5x World & Olympic Champion Abdulrashid Sadulaev will face the reigning Olympic & 2x World Champion @Snyder_man45 pic.twitter.com/jCmh2v40um

— FloWrestling (@FloWrestling) August 6, 2021
Sadulaev won gold at 86 kilograms at the Rio Olympics and has faced Snyder twice previously in the world championships, with the wrestlers splitting the meetings.
Asked Kyle Snyder about how often he thinks about Sadulaev in his training:

"A good bit…I'm ready to wrestle him again, I'm ready to go. I'm getting better every match. Tomorrow night I'll wrestle my best."

— Christian Pyles (@CPyles8) August 6, 2021
Snyder advanced in the first round with a 12-2 win by technical fall over Canada's Jordan Steen. Snyder allowed an early takedown before dominating the rest of the match, which was called with 2 minutes 46 seconds left. He then turned in a workmanlike 6-0 win over Italy's Abraham de Jesus Conyedo Ruano.
Related posts:
Wrestlers Helen Maroulis, Kyle Snyder Qualify for 2021 Olympic Games