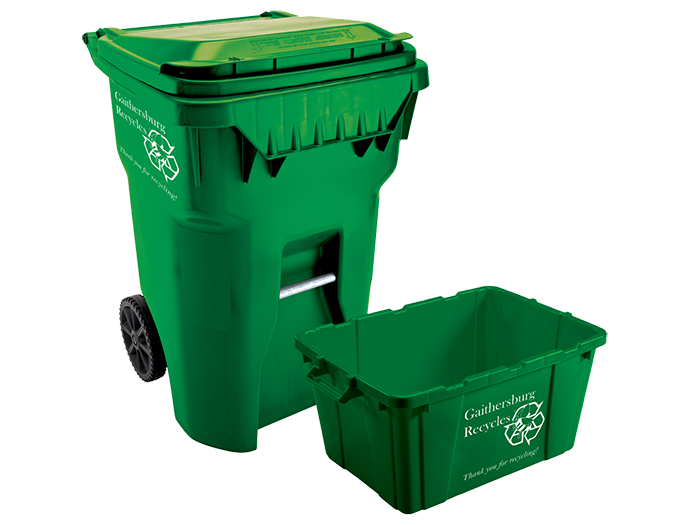 Gaithersburg Increases Recycling Fee
The annual recycling service fee for single family and townhouse owners in the City of Gaithersburg is $93.26 per household, an increase of 4.5 percent. The fee had been $89.20.
The fee took effect July 1.
The annual fee includes the weekly curbside pickup of appropriately packaged yard waste and single stream recyclables and the delivery of recycling carts, bins and lids. The recycling fee also pays for a portion of the monthly bulk pickup that can be recycled, including the collection of household appliances, also known as "white goods."
Single stream recycling has been in place in Gaithersburg since 2007. It simplifies the recycling process by allowing customers to combine recyclable paper, plastic, glass, steel and aluminum materials into one single container for collection.
Gaithersburg's recycling program does not include multi-family dwelling units, live-work units and businesses, which are subject to Montgomery County recycling laws.
To learn more about Gaithersburg's comprehensive recycling initiatives visit www.gaithersburgmd.gov or call the Department of Public Works at 301-258-6370.