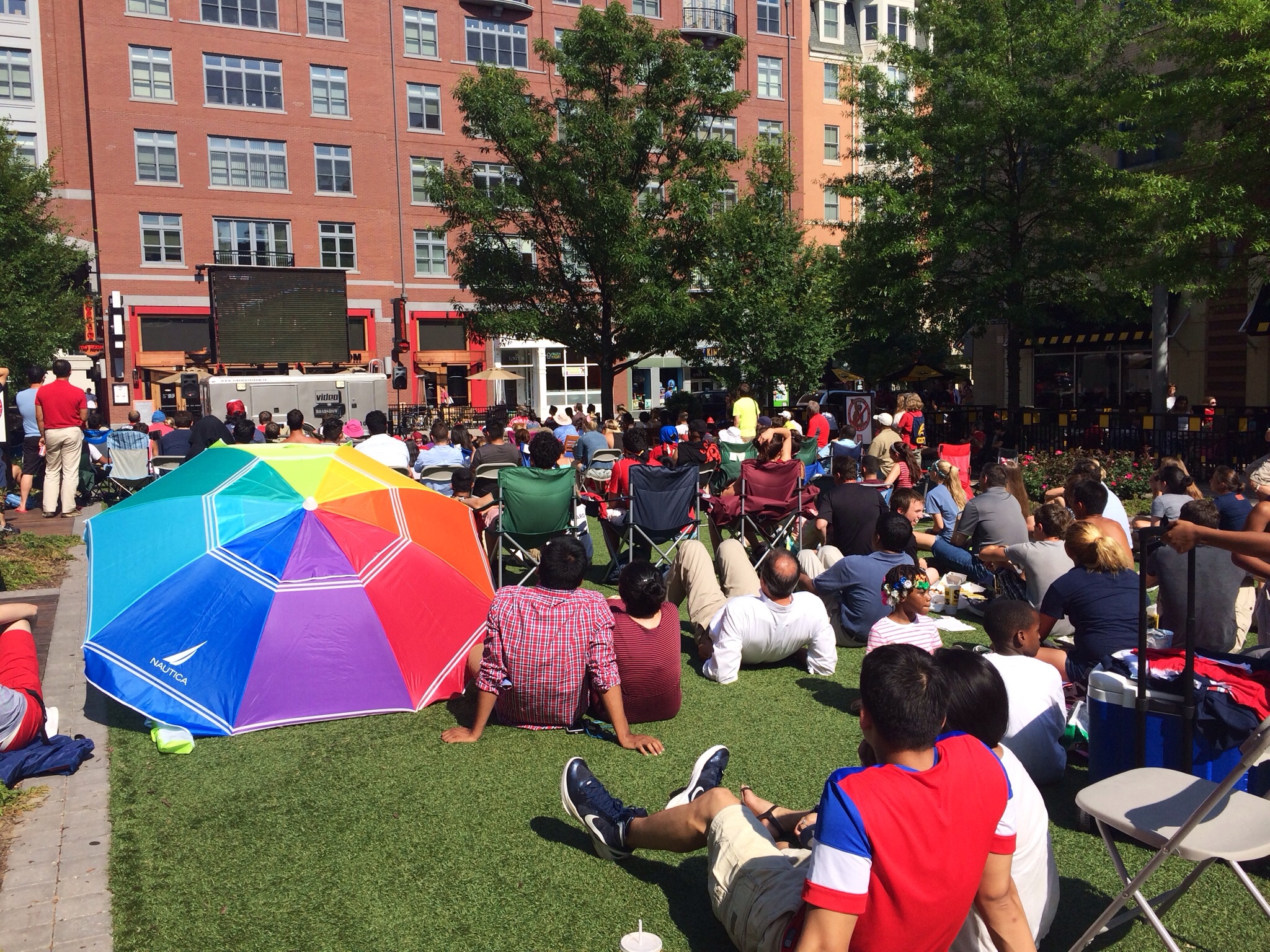 Fans Cheer on USA Soccer in Rockville (PHOTOS & VIDEO)
As the game kicked off and attention turned to the U.S., a large crowd gathered in Rockville Town Square to cheer on the team in the crucial World Cup game against Belgium.
Team USA would advance to the quarterfinals of the cup in Brazil.
The was broadcast on a large screen in the Town Square with large gasps from fans as the U.S. soccer team battled to advance.
See photos from the gathering below:
Related: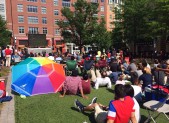 As the game kicked off and attention turned to the U.S., a large crowd gathered in Rockville Town Square to cheer on the team in the crucial World Cup game against Belgium. Team USA would advance to the quarterfinals of the cup in Brazil. The was broadcast on a large screen in the Town Square […]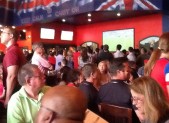 Thursday's lunch hour is likely to have a bit of injury time. That's because scores of workers are taking time in the middle of the day to root on the USA Men's National Team against Germany in the World Cup match at noon. The team is gaining fans every time they step onto the pitch […]