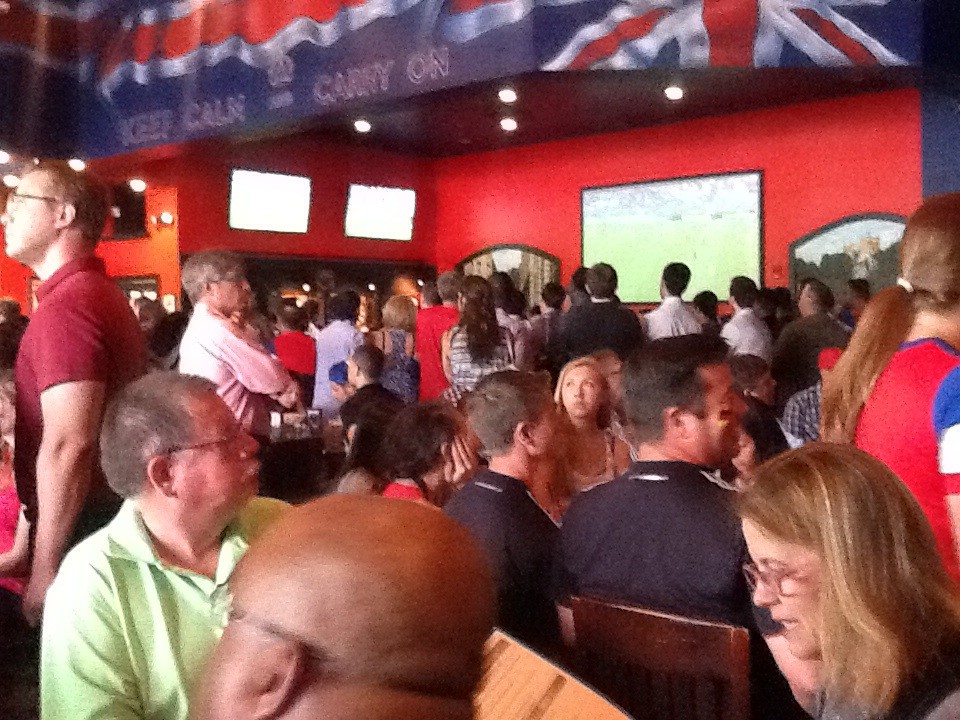 Subs, Suds and Soccer During the Lunch Hour
Thursday's lunch hour is likely to have a bit of injury time.
That's because scores of workers are taking time in the middle of the day to root on the USA Men's National Team against Germany in the World Cup match at noon.
The team is gaining fans every time they step onto the pitch and today is no exception. Restaurants are featuring World Cup specials and watch parties.
At Union Jacks in Gaithersburg there is standing-room only with fans in red, white and blue cheering through bites of nachos and burgers.
The U.S. sits in second place in Group G with four points and a plus-1 goal differential trailing Germany, which also has four points, but a plus-4 goal differential, according to the United States Soccer Federation.
A win today and the U.S. advances to the Round of 16. The U.S. could still go through with a loss to Germany as long as Ghana and Portugal either tie or neither catches the USA on goal differential should they win.
A win against Portugal on Sunday would have secured the USA to move on to the Round of 16. The two teams tied 2-2 in a last few second goal by Portugal.
Related: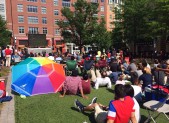 As the game kicked off and attention turned to the U.S., a large crowd gathered in Rockville Town Square to cheer on the team in the crucial World Cup game against Belgium. Team USA would advance to the quarterfinals of the cup in Brazil. The was broadcast on a large screen in the Town Square […]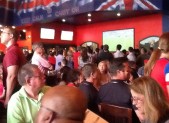 Thursday's lunch hour is likely to have a bit of injury time. That's because scores of workers are taking time in the middle of the day to root on the USA Men's National Team against Germany in the World Cup match at noon. The team is gaining fans every time they step onto the pitch […]