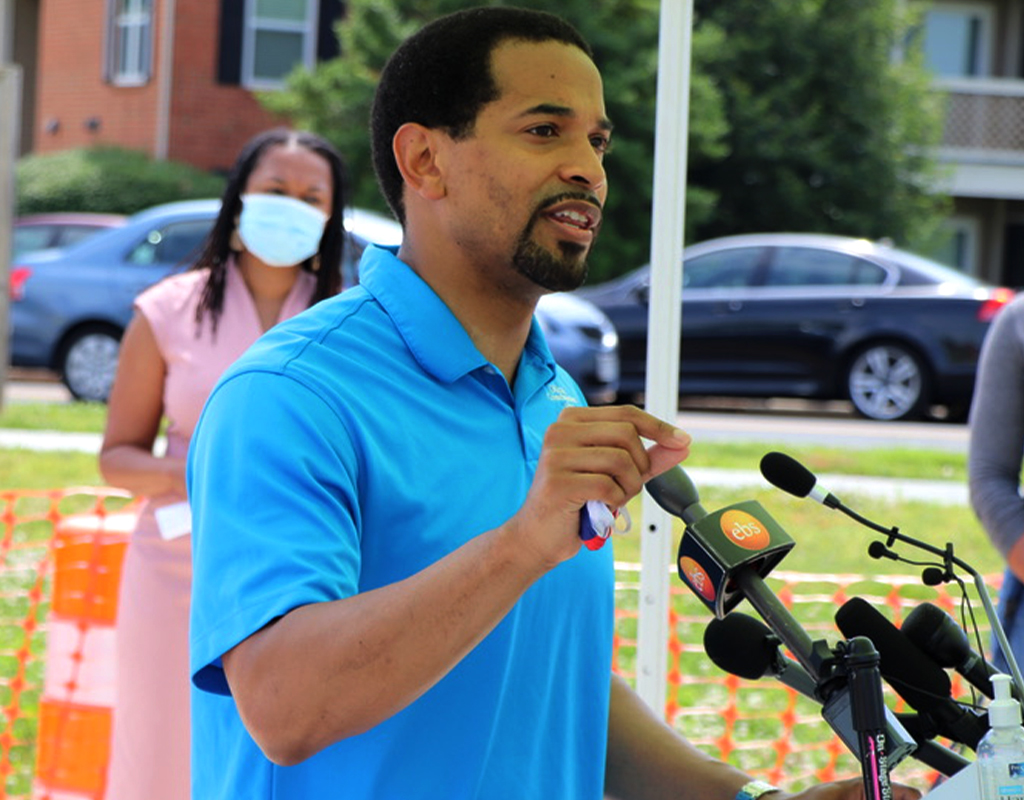 Jawando Receives Threatening Comment on Social Media
Less than a month after reporting a racist, threatening comment on Instagram, Councilmember Will Jawando received another threat on social media.
Jawando was going to participate in a virtual town hall Thursday night about alternatives to having police in school, he told MyMCMedia. The user made the threatening comment on a post promoting the virtual event Thursday.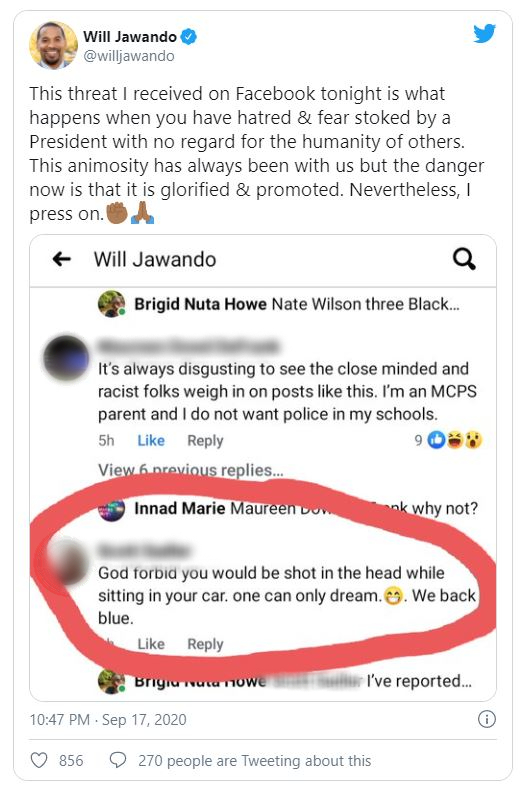 The comment, posted on a Facebook Thursday evening, read "God forbid you would be shot in the head while sitting in your car. One can only dream."
On Aug. 27, when Jawando saw the anonymous threatening comment on a photo of his son near a Black Lives Matter sign, he immediately reported it to Instagram. This time, his first reaction was to call the authorities.
"It wasn't an anonymous person," he said. "It was an actual person with their name, you know, and we wanted to go the safety route first."
The Montgomery County Police Department is investigating the case, Jawando said.
The comment has since been taken down. Jawando didn't run into any issues this time, he said. The comment on Instagram, from Aug. 27, was not immediately removed because moderators initially determined it didn't go against Community Guidelines.
"There wasn't any ambiguity in the other one, but this one was pretty straightforward," he said.
The fact that someone had that much hatred felt jarring, he said. He tries to focus on work and helping people, but it's hard to not think about it, Jawando said.
"You can't help but think about your family and your own safety," Jawando said.
After reading the comment, Jawando screenshotted the comment and posted it on Twitter. He wrote that this "hatred [and] fear" has always existed, but that it is now glorified and promoted.
"Nevertheless, I press on," he wrote.
Related Post:
Jawando: Instagram Determined Racist Comment Did Not Violate Community Guidelines