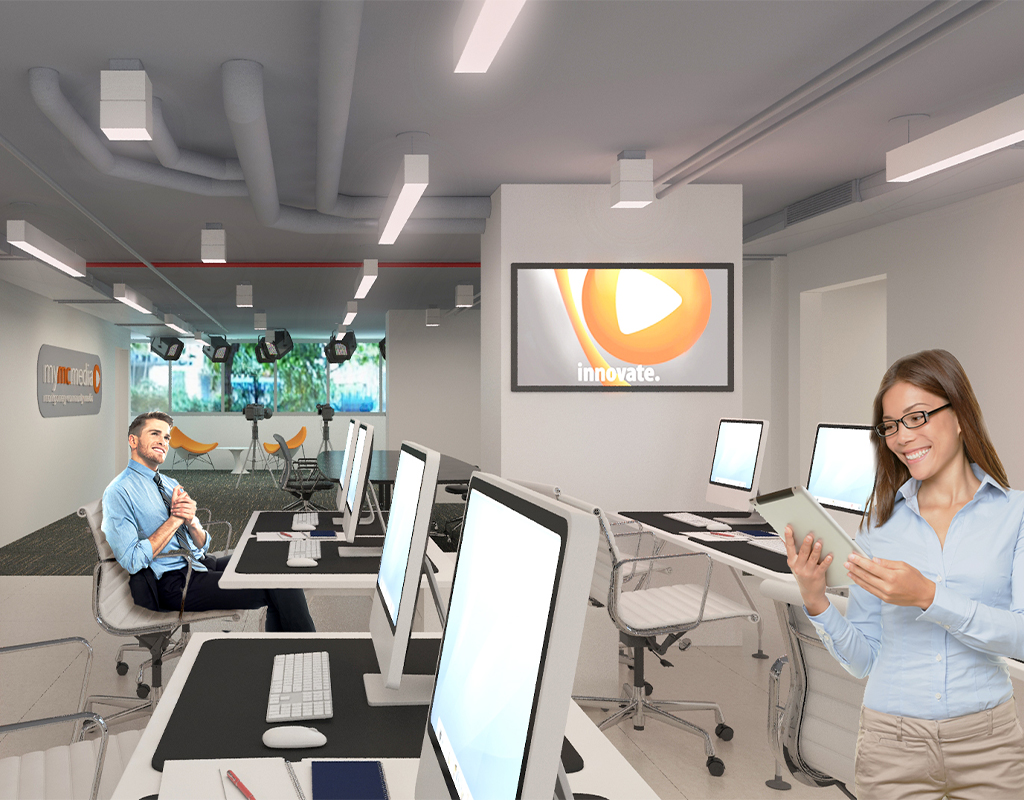 Coming This Summer: MCM To Open Silver Spring Media Lab
As they say on Twitter, "Some personal news…"
We here at Montgomery Community Media are excited to announce that we're opening a new production studio and media lab in Silver Spring this summer. We are calling our second location the "Silver Spring Media Lab."
This location is bringing a new television and video production studio to Silver Spring, along with a multimedia training lab, where we'll continue to offer classes and training opportunities about content creation.
The production facilities will be available to the public this summer. In fact, we're offering some of our classes at the new studio there this summer, as well.
On Wednesday, the MCM team will celebrate the ribbon cutting of the Silver Spring Media Lab, located at 8560 2nd Avenue, a block North of the Silver Spring Metro station. Follow our live coverage of the ribbon cutting using the hashtag #MCMSilverSpring.
MCM's CEO Nannette Hobson said, "The Silver Spring Media Lab will be an exciting new studio classroom in one of Montgomery County's most dynamic and iconic communities. It will be a place of learning, creating and sharing that will reflect the community it serves and will be shaped by those reflections."