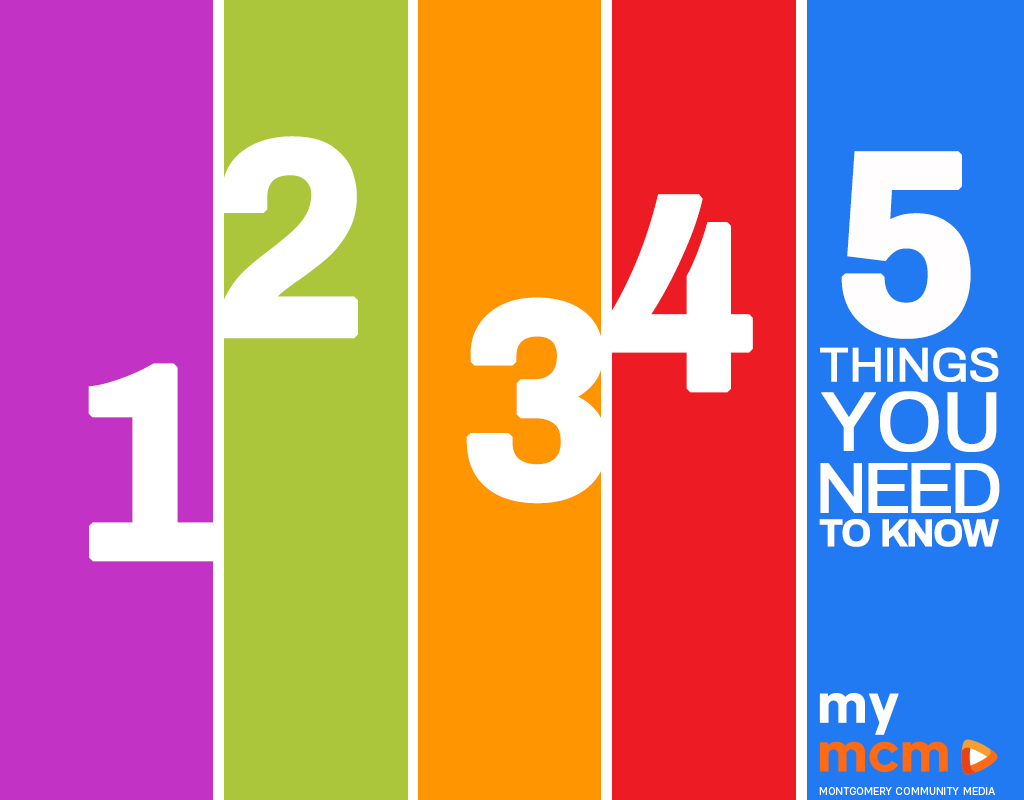 5 Things to Know Today, Oct. 26, In Montgomery County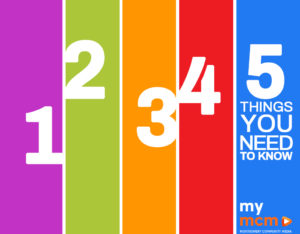 Today is Tuesday, Oct. 26, and it is National Pumpkin Day. Here's your opportunity to do some last-minute Halloween decorating.
In the meantime, here are five things to know in Montgomery County.
1. Council in Session: Montgomery County Council meets virtually at 9 a.m. At the start of the meeting, Councilmembers Evan Glass, Gabe Albornoz and Craig Rice will issue a proclamation recognizing National Employment Disability Awareness Month. Click here to see the agenda in its entirety. The meeting will be televised on County Cable Montgomery Channels Comcast HD 996 and SD6, RCN HD 1056 and SD 6, and Verizon 30. Additionally, it will be live-streamed on the council's Facebook and Youtube channels.
2. School Board Meets: Montgomery County Board of Education meets in closed session at noon and the public agenda items start at 2:30 p.m. The meeting will be streamed online, and will also air live on Comcast Channel 34, Verizon Channel 36, and RCN channel 89.
The Montgomery County Board of Education is meeting TODAY, October 26, 2021. Open Session begins at 2:30 p.m. https://t.co/erlsOfJPnK

— Moco BOE (@mocoboe) October 26, 2021
3. Guaranteed Income Pilot Program: County Executive Marc Elrich, Council Vice President Gabe Albornoz, and Councilmember Will Jawando are holding a press conference at 12:30 p.m. announcing a guaranteed income pilot program. The press conference will be streamed live on Jawando's Facebook page as well as the county council's Facebook page.
Tomorrow at 12:30 p.m., Councilmember @willjawando and Council Vice President @albornoz_gabe will host a joint press conference with County Executive Marc Elrich to announce a new guaranteed income pilot program. Learn more: https://t.co/hrkvvxVJr2. pic.twitter.com/aC9l4weetr

— Montgomery Council (@MoCoCouncilMD) October 25, 2021
4. Teachers Rally: Montgomery County Education Association, the union representing MCPS teachers, holds a car picket and rally at 5 p.m. at MCPS Headquarters in Rockville demanding officials address ongoing staff shortages. MCEA recently spoke about the issue at a school board meeting:
ICYMI: At yesterday's @mocoboe meeting, Union Presidents from @mceanea, @MCAAPMD, and @SEIULocal500 stood in solidarity, providing joint public comments, calling for @MCPS to address the system-wide crisis of staffing shortages in our schools. https://t.co/r1zDbO48w8

— Montgomery County Education Association (@mceanea) October 6, 2021
5. ICYMI: Gov. Larry Hogan held a press conference Monday breaking down who is eligible for a COVID-19 booster shot:
And as a reminder to our loyal readers…Find the latest coronavirus news updates in Montgomery County here.

For the latest news and events in Montgomery County, stay with MyMCMedia. We hope you will also follow MyMCMedia on Facebook, Twitter and Instagram.