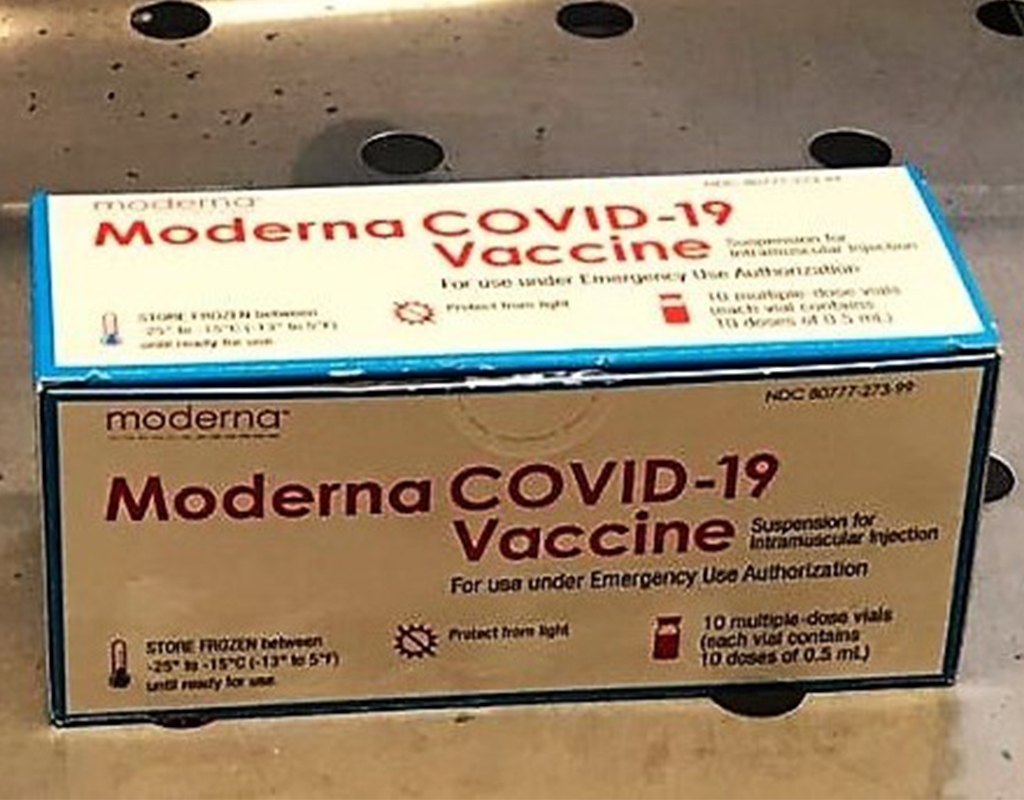 Who is Eligible for a Booster Shot in Maryland?
Gov. Larry Hogan said at a press briefing Monday that about 1.4 million Marylanders are now eligible for a new dose of the vaccine since the CDC officially approved COVID-19 boosters for Moderna and Johnson & Johnson. So far, 280,000 booster shots have been administered in Maryland.
Maryland Department of Health Secretary Dennis Schrader reiterated that vaccines are safe and effective, but over time the effectiveness wanes, so getting a booster is important to stay protected against COVID-19. Although the rate of deaths and hospitalizations for vaccinated Marylanders is less than 1%, those who are vaccinated and are getting seriously ill with the coronavirus are more likely to have underlying conditions or comorbidities.
Find out where boosters are available near you: https://t.co/1PpTUsuKwx

— Governor Larry Hogan (@GovLarryHogan) October 25, 2021
Hogan said, "The data we now have clearly does show that the level of protection does begin to wane over time, beginning after five or six months, especially for those who are immunocompromised, have comorbidities, and are most vulnerable. State health officials have issued an advisory strongly urging people with comorbidities to get a booster dose as soon as possible."
Who is Eligible for a Booster Shot in Maryland?
Maryland launched this website for Marylanders to determine if they're eligible for a COVID-19 booster shot.
Marylanders who received the Pfizer or Moderna vaccine should check their vaccine cards and determine if it's been at least six months since receiving their second dose.
If the answer is yes, then here's who is eligible to get a booster:
Anyone older than 65.
Anyone 18 or older who has underlying conditions like asthma, diabetes, or obesity.
Anyone 18 or older who works or lives in a high risk environment (like a healthcare or grocery store worker).
Any Marylanders who received the J&J vaccine at least two months ago is eligible to get a booster.
6) MIX AND MATCH. Eligible Marylanders can choose *any* vaccine as a booster shot, even if it is different from what you received initially. pic.twitter.com/B5k6jFGw3d

— Kata D. Hall (@katadhall) October 25, 2021
Those getting a booster shot can receive any type of COVID-19 vaccine, regardless of the vaccine they originally received. Dr. Jinlene Chan, the deputy secretary of health for Maryland Department of Health, said that no booster is considered the most effective. Instead, she suggested Marylanders get the vaccine that is most accessible.
Maryland's eligibility webpage explains that people are not required to show proof that they are eligible.
"Any Marylander who presents to a provider that they are eligible for an additional dose or a booster dose is allowed to self-attest to eligibility. COVID-19 vaccine providers cannot turn away any individual who self-attests to eligibility for an additional dose or booster dose," the website says.
State of Maryland Preparing to Vaccinate Children Ages 5 to 11
Dr. Anthony Fauci said in an interview with ABC This Week that vaccines will likely be available for children, ages 5 to 11, in November. With the CDC expected to recommend and approve the vaccine for children as early as next week, Hogan said the state of Maryland is preparing to distribute vaccines to the 515,000 children who would become eligible.
Chan said the state has been working with superintendents, pediatricians, pharmacies, and otehrs to prepare to vaccinate children in the 5 to 11 age group.
"We want to work with school systems to put those school-based vaccine clinics" in the community, she said. The schools won't be the vaccine distributor, but, according to Chan, the schools would partner with local health departments to offer vaccinations. The state's vaccine equity task force is also preparing to vaccinate children.
Health officials have ordered an initial 180,000 Pfizer doses for 5 to 11 year-olds.