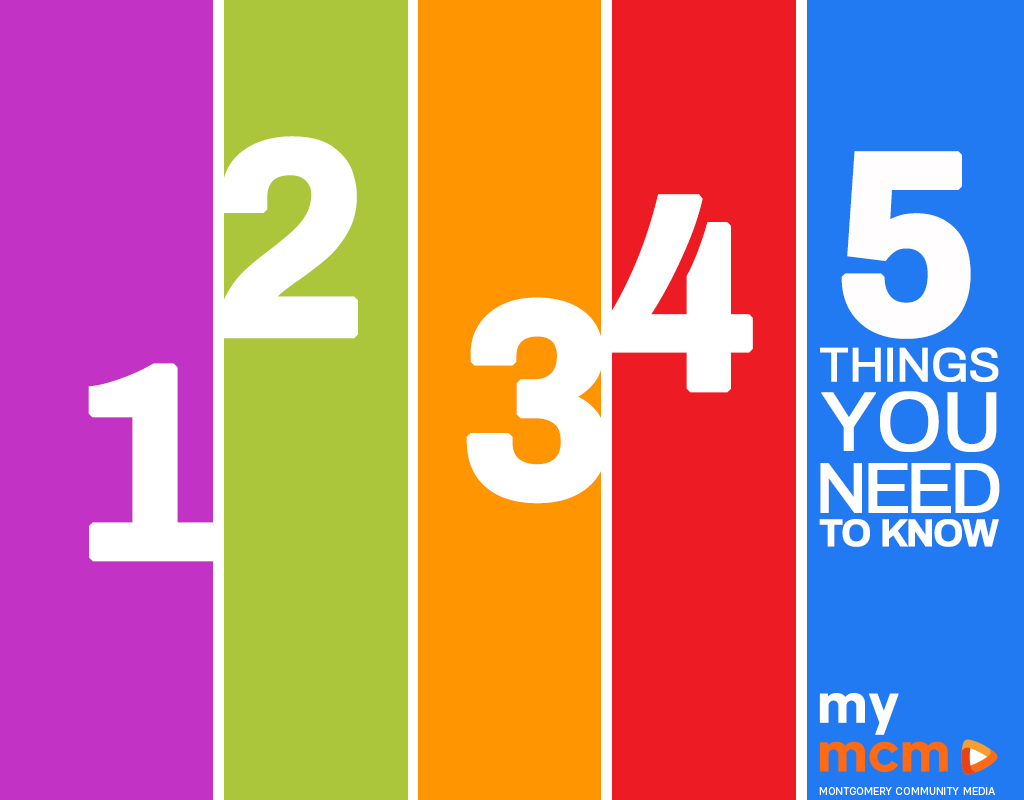 5 Things to Know Today, Oct. 25, In Montgomery County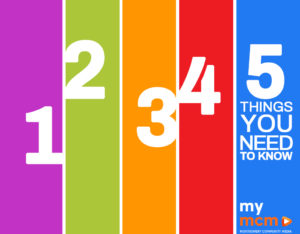 Today is Monday, Oct. 25, and here are five things to know in Montgomery County.
1. Council Media Briefing: Council President Tom Hucker and Vice President Gabe Albornoz will hold a media briefing today at 11:30 a.m. to discuss Tuesday's Council session and Thursday's Youth Town Hall. Public Health Emergency Preparedness Manager Sean O'Donnell will provide a COVID-19 update. The briefing will be streamed on the Council's Facebook page here.
2. Rockville Mayor and Council will meet virtually at 7 p.m. and the agenda may be found here.
3. Board of Education Work Session:  The Board of Education meets today for a presentation on two boundary studies, the recommended 2023 capital budget, and the capital improvement program for the years 2023-2028 at 10 a.m. with this agenda. The work session is scheduled to be broadcast on MCPSTV.
4. Superintendent Search: The national search to replace Jack Smith as the Superintendent of Schools is underway and the school board is looking for input from the public. Community members can complete a survey online. The board will also host three virtual meetings to listen to the public's input.
MCPS Invites Public to Share Input for Superintendent Search
5. Halloween: With Halloween creeping up on us quickly, here are a couple of interesting events taking place around the county.
Who wouldn't love to visit a floating pumpkin patch? This event is for children ages 2 to 12 and takes place Saturday, Oct. 30 from 4 to 6:30 p.m. When we last checked there were still openings, but not too many.
ICYMI: Floating Pumpkin 🎃 Patch at MLK Indoor Pool happens on October 30. Join us for a fun afternoon picking pumpkins in our pool. Kids will pick pumpkins + enjoy decorating crafts + swimming with pumpkins. https://t.co/93HvappdP3 #Halloween #floatingpumpkinpatch #pumpkinpatch pic.twitter.com/cQswK9a6RN

— MoCo Rec (@MoCoRec) October 20, 2021
This event is offered by the county's therapeutic recreation program. It is open to persons 15 and up with a disability and takes place Saturday, Oct. 30 in Wheaton.
The guest list includes Dracula, the Wolfman and his son. Are you ready for #TherapeuticRecreation's Monster Mash? This event is for ages 15 + up w/disabilities + takes place on Saturday, October 30. Register today https://t.co/zSwycrap2n#Halloween 🧛‍♂️ 🎃 pic.twitter.com/PUwloqWB4c

— MoCo Rec (@MoCoRec) October 22, 2021
And as a reminder to our loyal readers…Find the latest coronavirus news updates in Montgomery County here.

For the latest news and events in Montgomery County, stay with MyMCMedia. We hope you will also follow MyMCMedia on Facebook, Twitter and Instagram.