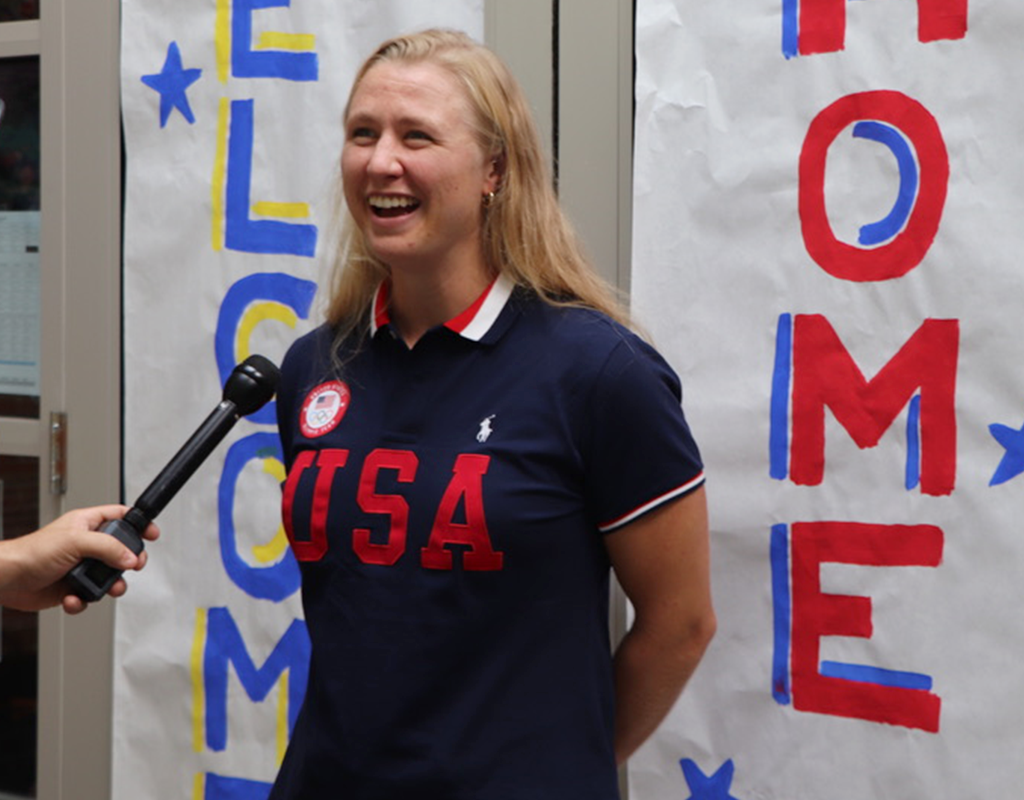 Washington Episcopal School in Bethesda Welcomes Home Olympic Alumna
Claire Collins, a U.S. Olympic Rower, shared her experiences competing in Tokyo at the Washington Episcopal School in Bethesda.
Collins grew up in McLean, Va., and is considered a "WES Lifer," meaning she attended Washington Episcopal School, or WES, from pre-kindergarten through 8th grade. Although it's been 10 years since Collins graduated, teachers and staff members greeted Collins—the first Olympian from WES—like family when she visited the school on Oct. 15.
Bill Isola, the school's athletic director, recalled how proud he felt when he watched her Olympics event. "I watched one of those races in the morning and it was such a proud feeling, just knowing Claire, just in general to see her out there doing it was fantastic on a personal level was great," he said.
During her time in grade school, Collins was seen as a leader who was kind and inclusive to everyone. She took French, played the trumpet, and participated in multiple sports.
It wasn't until Collins attended high school at Deerfield Academy in Massachusetts that she joined the rowing team. She eventually went to Princeton University where she studied economics, earned the top female athlete award, and started working toward an ambitious goal.
View this post on Instagram
"I started dreaming really big," Collins told current WES students. "I said, 'You know what […] I really would like to go to the Olympics.' But it wasn't gonna happen overnight."
Collins told students her dream didn't happen overnight. It took nine years of hard work, focus, and training for her to achieve her goal of making it to the Olympics.
Now that Collins is back in the states, she is focusing on training for the World Rowing Championships and she is already starting to plan for the 2024 Olympics.
"So I don't have a medal to show you, but I will have one in three years to show you," she told students.